The patterning of time and the Creative Journey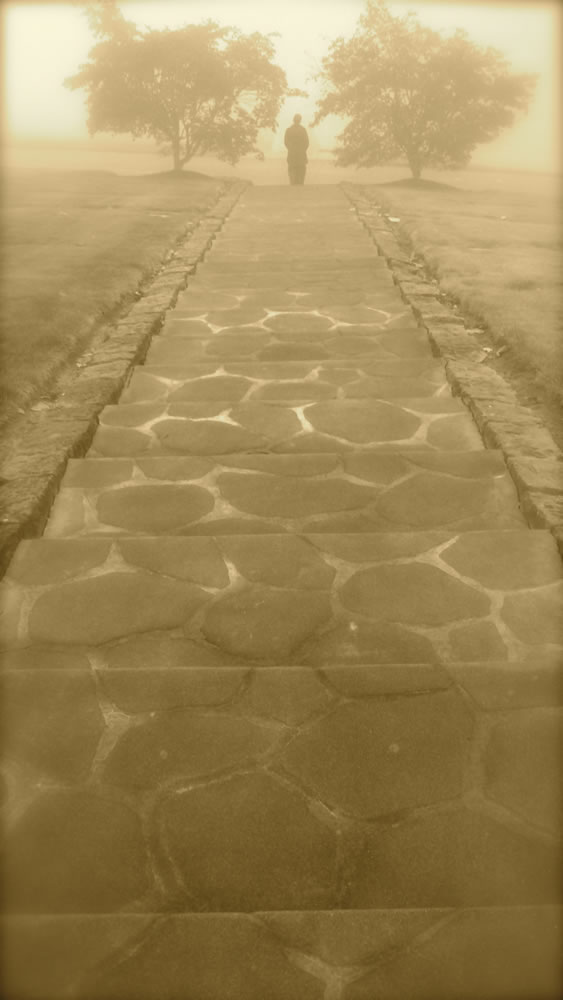 The timing of pattern, the layering of story, the weaving of ideas, a tapestry unfurled.
The work of living — is a rippling — a stone, cast, water bound, rippling, outwards. As those waves reach a shore, the edge of the body, the ripple back, one wave, on another.
In reaching back to the patterning of our lives, there are nodes, ripples, sounds, songs, roots, tendrils, threads that come back to retelling our stories, as we return to the heart of our making.
Tapestries are woven in the craft of our being and our relationships to others,
a weaving together.
When I first opened the premise of Girvin, in Seattle, 1976 — I went straight to NYC. And Chicago, and Dallas, and San Francisco and LA. I took my book around. I realized that I could keep going there [out there — other cities — especially NYC,] to connecting, meeting. Writing this, now on a jet, heading home after working in the city this past week, walking and working the boulevards, the shops, the agencies, the people — their talent, dreams and inspirations [and how I, we, can help them] — I reflect on the energy of that city, the tornado of ideas that built it, the years that I've worked there, our team there.
I believe that the heart of Girvin is curiosity, and humanity. The legacy of the work links to thinking, designing for, writing for, building for, humans. Every brand that we build is built around humans. The mind, the eye, the hand, the craft. I met many wonderful people. And I'm curious about these wonderful people, what I've learned from many, what I've shared with many.
I was working with a team on brand at Ogilvy, Direct Mail — there, I connected with Tina Cohoe — she said, "you should meet this friend of mine, John Jay." Key creative at Bloomingdale's. Something like that — through that, I worked with Diane Von Fürstenberg, labeling design — while John's wife, Janet Jay was doing color strategy for DVF.
The patterning of our acquaintance, our friendship, was years of sharing, ideas, inspirations, imaginings. But in a manner, the power of John Jay is an man, a presence ignited by an insatiable curiosity — and a willingness to risk the holistic commitment of an enormous creative opportunity.
He goes to the edge, to get the best.
Illustrate a fashion ad, use someone remarkable, yet different. Antonio Lopez.
For me, in the litany of creativity of partnering with John was kind of an badge of honor. Only famously cool people get to work with John. And I didn't really fit that stellar mold.
Me, my link came in the selfsame genetic legacy of being curious —
"who is that person, what are they doing, what do they stand for, and what does that have to do with what they do?" But, that's how he reached to me. Our work, Nordstrom — a reference:
and then, "can you work on that, campaign design — for us?" Campaign, back then, was highly integrative, and in a manner, an art in disappearance today. You
We did — for eight years.
Working NYC, Seattle style.
Starting here:
The Ireland campaign, a fortnight event,
boosted by client and legend,
former Bloomingdale's CEO, Marvin Traub.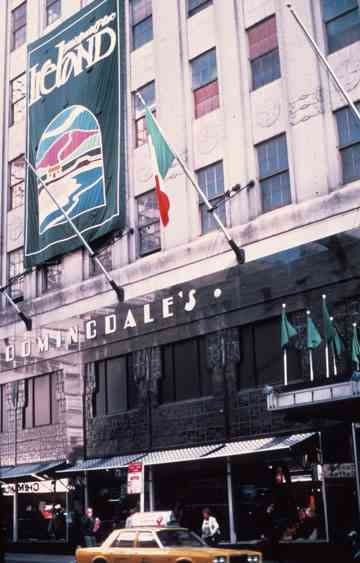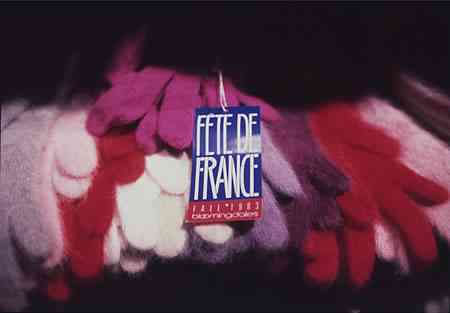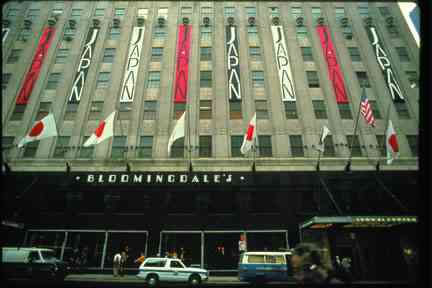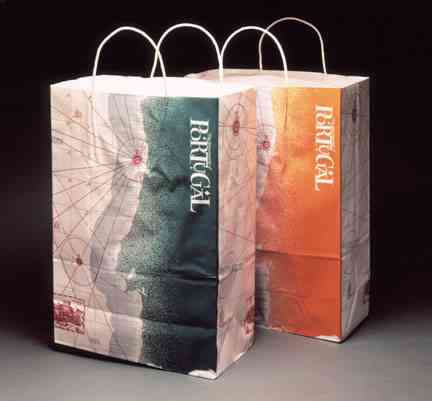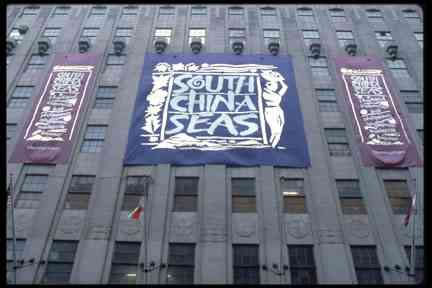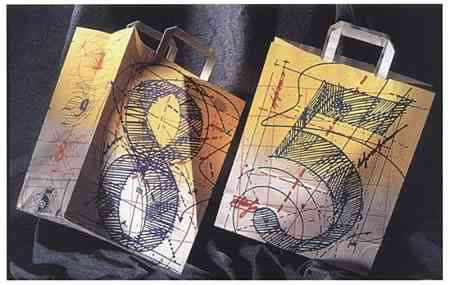 And perhaps, the best piece, the most honorable project / collaboration,
our history —
John Jay and I = the 2-sided
8 / 5, 1985 Bloomingdale's bag.
To a production and print "mechanical" reference — the 8 and 5 were drawn by hand on acetate, the flipped gradation [one side to another,] spattered literally with a spray can on the floor of the loft space — the notations on the fonts, drawn with a grease pencil.
Specifications overlaid with a tracing paper color-mapping for the flexo [rubber-plated] printing —
produced by — as I recall, Equitable Bag.
Now, John moves again — we'd noted our last visit down there, at the offices of W+K, Portland.
Now, John's got a garage. I remember, years back, John proudly told me that his young son could identify a string of automobiles, by brand.
So now's there a Garage, the point —
explore, the next wonder,
where, in the craft of living — and doing "your best work."
There's a PBJ story here.
And here, Oregon Live.
Creativity.
The risk is, if you're on the edge, then you need to be prepared to leap.
Tim | Delta Airlines, Flight 1889
Over Wyoming
G I R V I N | N E W WOWNESS
INNOVATION WORKSHOPS
CREATING STRATEGIES, PRODUCTS,
IDEAS FOR CHANGE.
http://bit.ly/vfzyEU