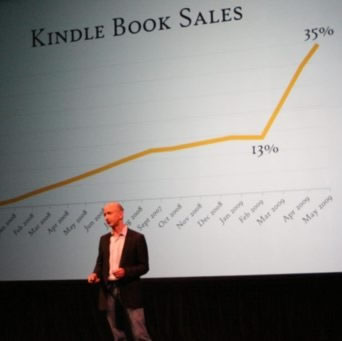 Fire, the long river and the mist in the motion in learning
Some time back, I was speaking (and working with) with a writer — Kurt Dahl, a IT manager and strategist then for Nordstrom, about the idea of the future of the book. He didn't really believe in the book — per se, as a future commodity, he said — "there will be no books in the future". And, that people will forget to read.
As well, to Kurt's exploration — along with me, and with Carl Andrews another conceptualist that we'd partnered with, and members of the "family" (on Nordstrom as a story and store without bricks and mortar) we looked at putting together something that would convey this future world — a place without books and mortared, bricked stores.
But, things change for the one and the other — that is, the world's impression of "books" has changed and the world's orientation to the concepts of retail has, too, similarly changed. Things change, then things don't change at all. I suppose it's all the more about the larger shifts — and the nature of the repetition of trend. Robyn Waters and others have commented there.
I suppose that the concept of transition holds to certain principles — one, that reading is a fundamental method for the inception of content; characters, letterforms pass the eye, translated by the brain, interpreted in insight — you read, you learn, you expand. To the shifting character of retail, that's something else — there is not only the challenge of what we're all experiencing now, in the current travails of the market — and the retelling of retail's value. But, it's about shopping — what's the bridging in live retail and live online? How do you do it? How about you, in particular?
For me, there are two levels of experience — one, online, deal me in and get me out; and there's another, which relates to the notions of being in place and experiencing. Let me come into your world and buy…
The metaphor
Given the concept of the book, the notion of retail, the mass channel, I ponder the symbolism of the name and the layers of meaning. Amazon, the largest volume river in the world, Kindle, the ignited flame — the book, and finally Cloud (front) — which, as an ancient expression refers to a "clod", or a clump — like the burgeoning undulations of cumulus. Conceptually, it's an intriguing strategy, if there was one. Of course, the final allegory — the cloud — isn't something that Amazon owns, per se — but as a concept, it's an intriguing flow of ideals. We have created nomenclature solutions that are groupings of ideas — based on a singular imagining.
When I was first exposed to the concept of this massive new "book" retail strategy, at a brand development meeting in the Seattle office of Girvin, Tom Alberg, founding venture capitalist at Madrona said, "it's named after a river". The proverbial beginning of the story and the allegory.
I gesture to these expressions mostly because Amazon's local (Seattle) and the concept is taking off — the book, replaced; the built retail, retold in a pixelated world. According to friend Diane Daggatt, at the shareholder's meeting, a couple of days back, "Most of the meeting focused on Kindle. CEO Jeff Bezos started his overview by saying 2008 free cash flow grew 16% year-over-year to $1.364 billion. "The seeds were planted years ago." More metaphors — Bezos, a poet? According to Diane — "He repeated that comment several times."
Like Apple's market transforming iPod, and the technology and sales shifter of iTunes, Kindle has the same capacity for raising the volume of the "great river", igniting more in the search for knowledge and complex experience in a small object (relatively speaking). Daggatt: "Digital book sales are already 35% of like titles (same book digital or physical) in only 18 months. For competitive reasons the company will not disclose Kindle numbers, but Bezos looks at these numbers first thing every morning. Key numbers to watch are digital penetration and the number of titles available via Kindle, which are now around 290,000. At last year's meeting, Kindle had represented 6% of 125,000 titles in just six months."
According to the investor relations meeting overview — Bezos indicated that Kindle is doing well because "the company prioritized titles to be available digitally by what people would want to read, its unique technology, seamless service, and strong word-of-mouth." For a market review, according to a Nielsen analyst's report several days ago, for example, Kindle was responsible for most of Sprint's 394,000 new wholesale customers during 1Q09. Budgeting — Kindle 2 at $359 debuted in early February. Analyst expectations for 2009 unit sales are mostly around 1 million. Kindle DX will retail for $489 — with a larger screen. Bezos highlighted that it has a built in PDF reader and it works well on periodicals, documents, and structured data such as computer books. The DX is expected to ship this summer.
According to Daggatt's analyses, "Bezos expects this category to be a big business with multiple winners. Amazon will differentiate itself by offering the best customer service. He views Kindle as a "family." You can read Kindle books anywhere, on netbooks, iPhones, etc. But if you're going to read a digital book for over two hours you will want a Kindle."
A pilot test with five universities will start this fall, where they will pick-up part of the tab. More Kindle versions will be coming, but color displays are still years away.
The concept of mass fluency, Amazon flow; fire, Kindle; and the cloud…Amazon Web Services (AWS).
At the shareholder meeting, Bezos didn't spend as much time on cloud computing. But he, along with others, did say that the concept of cloud-based computing – "clumping" – is an "important business that is going to get more important with time". There has been a sense that AWS is moving in stealth mode. Bezos commented that the cloud model — AWS — reduces customer's undifferentiated heavy lifting, speeds time to market, transforms capital expenditures to operating expenses. AWS is charging $0.10/hour/server.
To the service offering of massed computing, Bezos highlighted that EC2 was used "to stream the first elephant birth, Kai-Mook, over the internet a couple of weeks ago in Sweden. Otherwise the zoo would have had to build a data center with 200 servers for an event that lasted only several days. He said Eli Lilly uses EC2 for protein computational modeling, Autodesk is using it for Project Showroom, and IBM's DB2 can run on top of EC2. AWS is growing: Amazon's storage server capacity, S3, has grown from 18 billion files to 52 billion during the past year."
I think it's worth pitching Amazon on how it might be possible to create a new world of retail "built" visioning, speaking of the long river, the longer tail of storytelling in place. Something that speaks to a sense of place — the Amazon story…allegorically expressed…And what of the retail ideal for the emerging flame in Kindl(ing). And finally, the elastic cloud…a moving front in the storm of data that continues to grow…
What's your take — metaphors, a wasteful contemplation? Or is it worthwhile to consider what lies beneath, things unseen — in the notion of naming and symbolism in enterprise?
tsg
….
Brandstory: STAR TREK
https://www.girvin.com/about/thinking/blasts.php
the reels: http://www.youtube.com/user/GIRVIN888
blogs:
http://blog.girvin.com/
https://tim.girvin.com/index.php
profiles:
TED community | profile: http://www.ted.com/index.php/profiles/view/id/825
Twitter: http://twitter.com/tgirvin