Patterning brand & brand patterning –
– developing typologies, morphologies of brand experiences | Graffiti Café, Varna, Bulgaria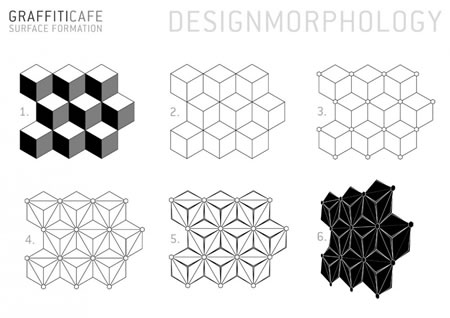 The nature of experiences, pattern language, visualizing layers of patterned context in place, message and ideology.
[Photography, below is from Mode | EU as well as 3 in spirit]
Sometimes, there's a real connection between the idea, the inspiration of an enterprise — a shop, café, bookstore, pop-up environment and how that might be "designed." If we, as thinkers about place, consider the idea of creating something as a patterning, it becomes a sign. It is a talisman to entrance and entreatment of the guest. And design, the core of its expression, relates to the sign, the signature — which is at once, personal and expressive of the quality of inherent intellectual, emotional and physical personality, and two — a discipline of recognizing ideals.
"Here is what I, my brand, my story, stand for, this is our "stance" — now, in "signing" that story, what is the telling of those that might visit me? The point is — "if you're coming to where I am, where my story is, why would you be here? Why, visitor, would you care?"
This place, designed by Mode / EU | http://www.studiomode.eu/ begins to talk about the spirit of layered context in their notes on the environment. The positioning, Escher-esque in character, sets a striking modality between materials, patterning and brand experience.
An operational distinction, from the team: "The real challenge was to solve all functional problems related to ventilation, sound and mostly acoustics in a way subordinated to the chosen aesthetics as an interpretation of Escher work and the structure combinatory from one side and the striving to achieve this aesthetics through sparing use of materials and means of expression on the other side."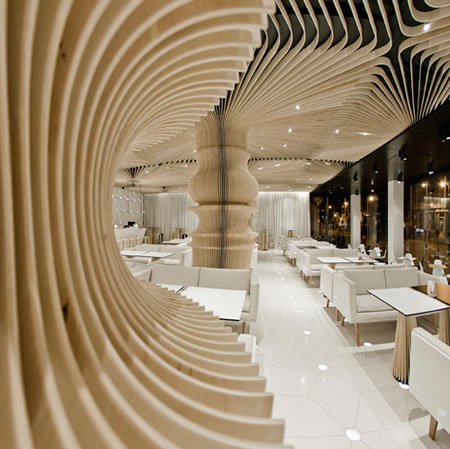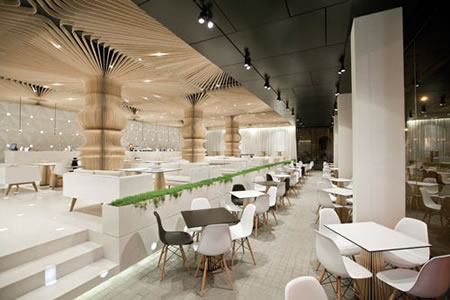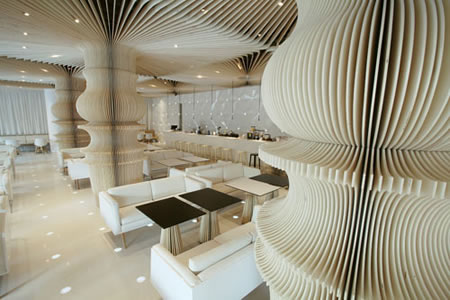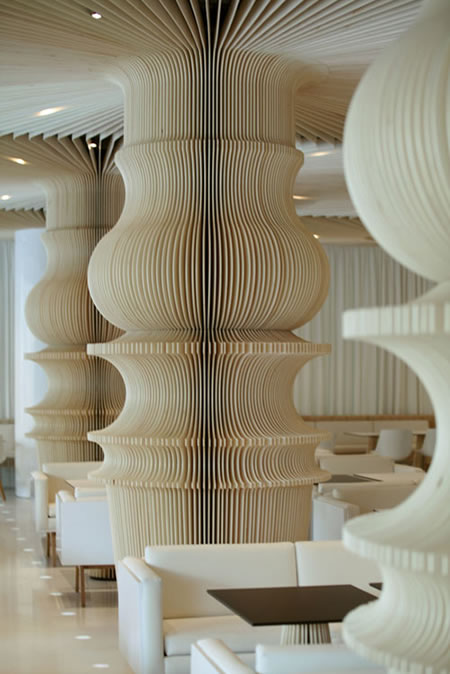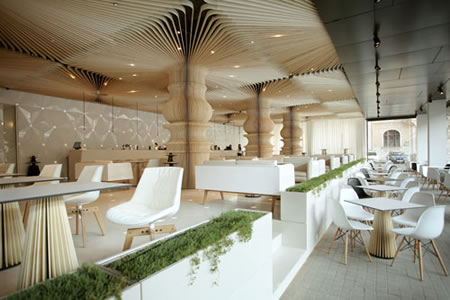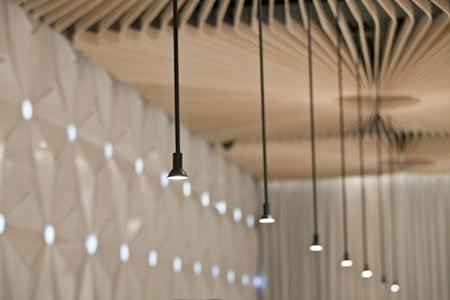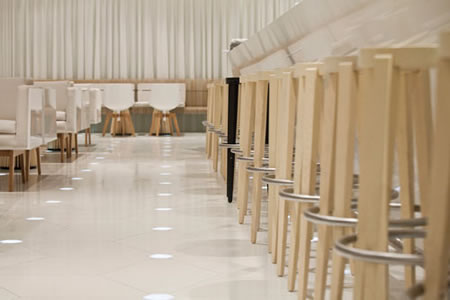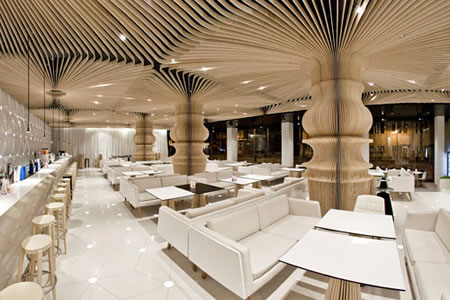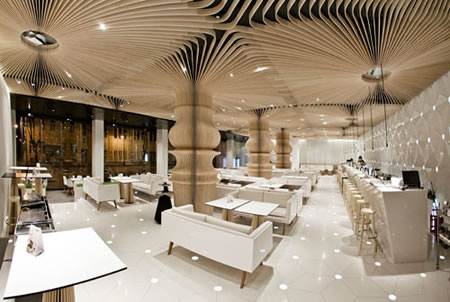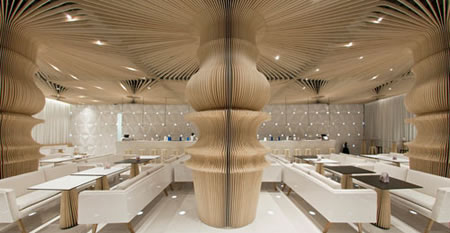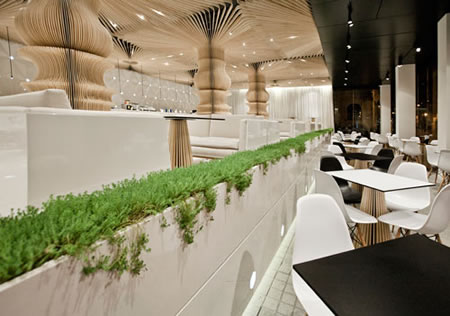 tim
—-
…..
THE PATTERNING OF
EXPERIENCE DESIGN &
THE STRATEGY OF
IMAGINATION +
EXPERIENCE = PLACE
DESIGNING ENVIRONMENTS:
PLACES | RETAIL | RESTAURANTS
http://bit.ly/i7b7EN