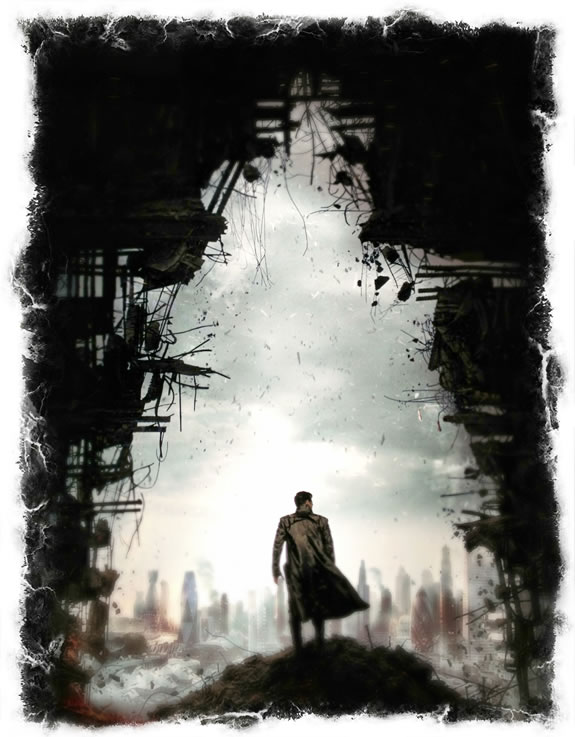 Star Trek Two
Working in the motion picture business, as a designer for theatrical advertising, the potential of working comes from making introductions, reaching out: connecting.
It's always a journey, the explorations, the examinations, the labyrinths of
time, talent and story, that bring us together
to new layers of that pathway,
crossing-stones to the fluency of creativity.
That happened with
Clint Eastwood,
the Wachowski siblings,
the Kerry, Kirsten and Kevin Conran family,
Sharon Stone, and others.
That's how I connected with J.J. Abrams,
and a string of stories emerge.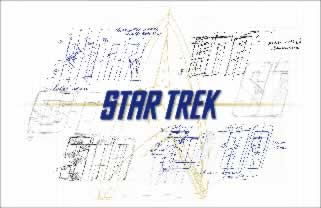 Our last range of work focused on a return to the classical original of Gene Roddenberry's font for Star Trek. Interestingly, after all the effort in linking to J.J. Abrams it was Scott Chambliss, the production designer for Abrams that was my creative liaison. In talking to him, we suggested the notion of a teaser poster
that was the core of the logo itself,
redrawn in a classical Trekian form,
as specifically art directed by J.J.Abrams.
Abrams wanted to go — to the heart of the styling of the original,
and the production design —
clean and simple, of that telling.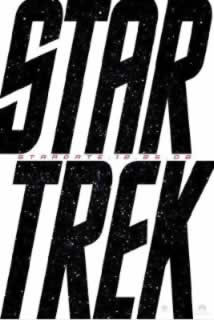 But it was Scott Chambliss that I was curious about, the next range —
and there came a mail with a link to his efforts.
The point of power in many films is the spectacle, the believability of the story in the context of place. In meeting with him on the lot at Paramount studios — desks and walls festooned with drawings, and very few computers near about the trailer design office.
His work on Star Trek | Into Darkness
And, Star Trek, Abram's first effort, designed by Chambliss.
And his portfolio.
The skill of production design is something of endless fascination — it's a holistic level of design that I deeply admire;
it's industrial design, interior design, architect, lighting design —
and in all, designing to story.
Notes on Production Design, here.
Design wholly.
The signature of story.
Told
Tim | GIRVIN | Decatur Island Studios
…..
G I R V I N | DESIGNING MOVIES
THEATRICAL BRANDING + ENTERTAINMENT
IMAGINATION: AND THE TOOLS TO MAKE IT HAPPEN
http://bit.ly/seAMZf