Theatrical design, costumery and captivation
Who's the man?
There's always been a supreme masculinity in the legacy of the mythic, Ian Fleming archetypal character and the theatrical playing power of James Bond – perhaps never better evidenced that in the persona of Daniel Craig. And who else to dress him than the sheer magnificence of designer, director and fashion strategist than Tom Ford. Having met, and spoken with him, years back, as well his team in NYC – the character of his presence and persona is elegance and grace itself. Warm, assured, friendly — even modest, given the spectacular legacy of his holistic fashion design efforts and
integrated brand experience, he is a man of astonishing detail.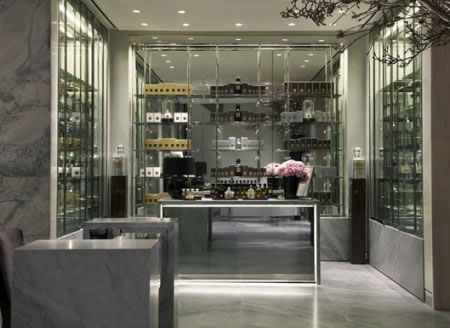 Tom Ford, Mayfair, London
And the price of his offerings, from his perfumes to his eyeglasses speak volumes to his inherent sense of minuscule detailing — and the time it takes to produce them. In talking to the Tom Ford team, about the design character of the brand, and how it happens, from the store to the bottle, from the detailing of his suits — and
Tom Ford's persistent sense of involvement and direction —
depth, perception, creative direction matter.
Deeply.

Robert Wright for The New York Times
So. in a manner, it's entirely appropriate that this man —
who's already set his personal brand stage for
powerful elegance, would be designing James Bond.

Picture credit: Dvorak for Vogue magazine
According to Sarah Karmali, in an article and interview for Vogue offers Tom's perspectives:
he's "thrilled" with the results of dressing Daniel Craig as James Bond in the new Skyfall film. The designer has created the entire wardrobe for Craig in the film – Ford's second time working with the famous 007 franchise.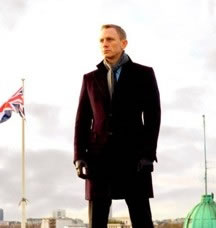 "I was very excited when I was first approached by [film producer] Barbara Broccoli about dressing Daniel Craig as James Bond," said Ford. "I worked with Jany Temime [Skyfall's costume designer] on creating the perfect classic wardrobe. I have been dressing Daniel for some time and know that he looks best when simply dressed, so we did some beautiful suits, tuxedos and daywear. We didn't really modify our suits, as James Bond is a bit like our guy – classic and extremely elegant."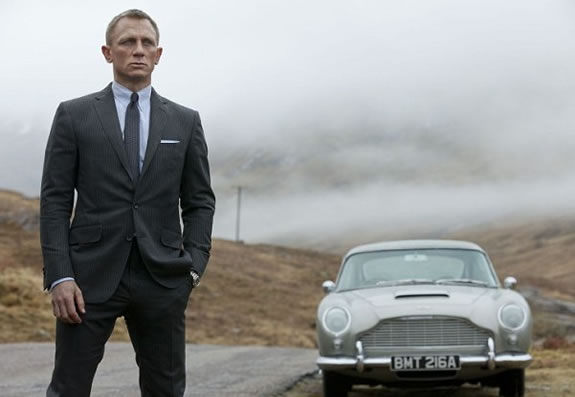 Tom Ford is that guy,
classic and extremely elegant.
In my experience, I can't recall a fashion designer that more completely art directs the layers of his offerings with quite the passion that Tom Ford's leadership has built.
Studying his brand carefully, and buying his products —
they are as special,
hardworking and
gifted as the man.
Himself.
T | Girvin|The Island Studios
G I R V I N | FASHION BRAND STRATEGY
CLOTHING, RETAIL + STORY: THE CARTOGRAPHY OF LOOK
http://bit.ly/szZeT0
How can a suit cost $5,000.00?
Tom's commented.
The Bespoke Principle: details, time & craft: