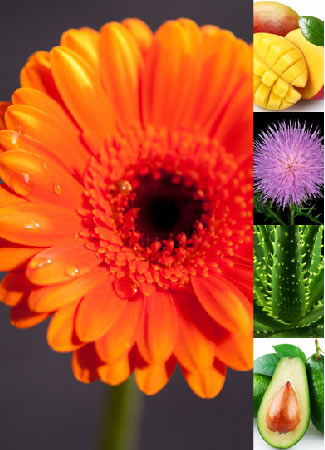 Exploring the conceptions of brand, story and the human presence of healing
A 400 year old story, the alchemy of healing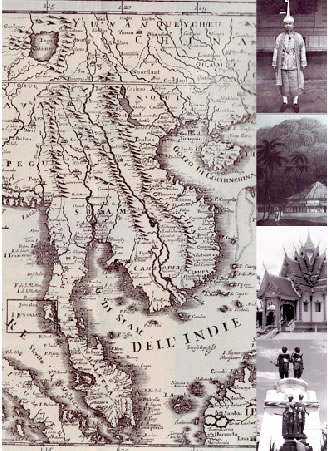 Over the course of the last number of months, I've been working — along with the team at Girvin, Norman G. Jones and Premchit Prateap Na Thalang — on the development of a brand story that reaches back in time, centuries past, into the heart of ancient Siam — this story relates to the spirit of healing and therapies that have been practiced, passed down and perfected by "alchemist" Premchit. The power of her presence and inspirations is such that we'd suggested the name — EXPERIENCE | PREMCHIT as the lead in to her positioning, a holistic offering of comprehensive wellness: founded on the principles of these legacy characteristics and conditions — pristine: purity | indigenous: thai heritage | wisdom: collective insights.
It's their strategy to build this layering of experiences into a sequence of resorts that will allow the potential of renewal, rejuvenation and the development of practices for healing and continued health.

The significance of her program is the depth of the plan — it's a horizontal, comprehensive exploration, thoughtfully detailed and reaching into a string of interwoven relationships of the body, mind and spirit. The layering of this connection celebrates the holistic nature of her experience and background. With Mr. Jones' added organizational direction, this has built into an experience of powerful self-change. This isn't a superficial response to trend, but rather the amalgamation of many lines of exploration, expertise and careful development to build a program of robust depth. As the story goes — it's a link between legacy and building a new tradition, "Premchit´s mother and father passed their family´s wisdom and secrets to Premchit, who blends this with her own international certification in aromatherapy and intuitive cosmetic, cuisine, perfume, scent and therapeutic skills, to create an array of treatment regimens for health and longevity," according to Premchit's release, (10.19.2010). As she notes, to the sense of history and the resonance of time and context in the spirit of her work, "The foundation of my knowledge, expertise and philosophy began 416 years ago in 1592, when my ancestor, the King of Chalang (Phuket), during the first recorded encounter between Europeans and the people of Chalang, began trading pitch, ambergris, resins, wood-oil and other natural aromatic plant products with Sir James Lancaster. From here, the beginnings originated – for me, the legacy of my family – and Sir James went on to establish the British East India Company.

For 200 years my family traded natural aromatic plant products with the British East India Company, including my ancestor Thao Thep Kasatri, the heroine of the Battle of Thalang (now called Phuket) in 1785, who supplied Sir Francis Light with ambergris, genipa, incense pine, kananga, mimusops, palm oils, pearls, pitch, saffron, sandalwood, wood oils and wood resins.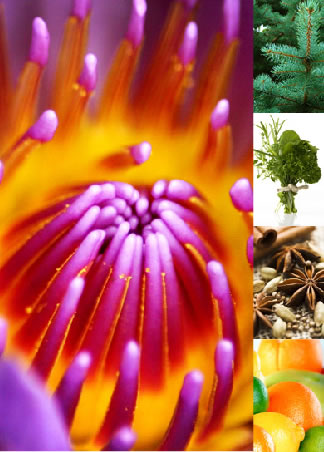 My family has been growing, trading, studying, using and dispensing indigenous plants and traditional knowledge for beauty, medicinal, nutritional and perfumery benefits for more than twelve generations. My mother and father have passed all they know of our family's ancestral wisdom and secrets of indigenous plants and traditional beauty, health and nutrition practices to me. This sense of family, in lineage, is not only the foundation of my heritage and the passing along of these traditions to you, but as well, the basis of my sense of living fully." She blends her "inherited ancestral wisdom and family secrets with my own formal education in aromatherapy from the International Federation of Aromatherapists in London, with my intuitive cuisine and perfumery skills, to create highly enjoyable and effective therapeutic Ambrosias, Elixirs, Scents and Treatments for my EXPERIENCE | PREMCHIT Wellness Retreats. All of these offerings lie in the legacy of hundreds of years of retained and cherished family tradition that I can now happily share with you.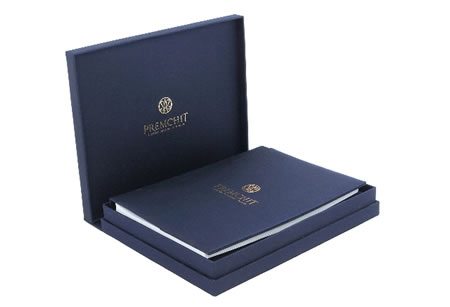 In creating my EXPERIENCE | PREMCHIT Wellness Retreats, I have embraced the essence of my family heritage, that of nature, creativity, benevolence, enlightenment, healing, service, spirit, trade and engagement, as exemplified throughout my family's long and interesting history."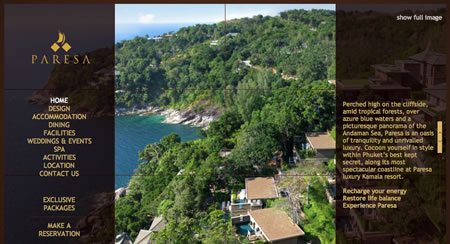 Imagine then, this experience being laid out as a set of explorations, training and journeys that sustain the guest — in the opening instance — at Paresa, Phuket. Other resorts shall quickly emerge — Hua Hin, Krabi, Bangkok, Koh Samui, Chiang Mai and the Maldives.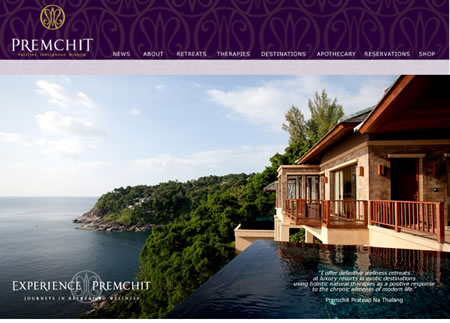 Aside from the strategic efforts in helping to name and build the concept, our role extended to writing and supporting Jones and Prateap Na Thalang's wisdom in explicating and organizing the complex layering of her tactical offerings, which ranged from her brand creation to her website and packaging arrangements for all of her products, some of which can be seen in this sequence of images.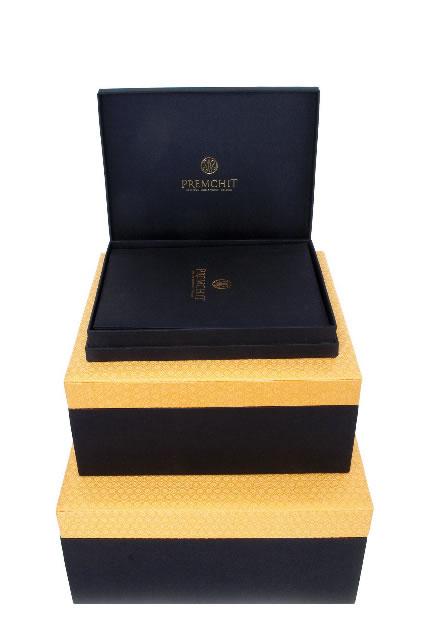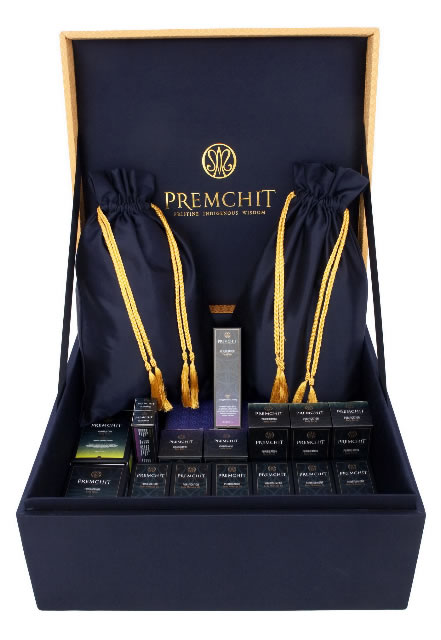 The essence of the work is ever about the interpretation of the refinement and dignity of her thinking, the legacy of hundreds of years of generational knowledge, which doubtless passes far further back into the mists of time, to the Siamese legacy of healing and the ancient arts of food, scent, meditation and even the character of sound and ambient contemplations.
The power of this symphony of rejuvenating exposures is something to be held, savored, journeyed for — and surely a voyage that I too hope to experience, in the not too distant future. While we've worked together for months of commitment, still — we've never met, live and in person. The power in any transaction, especially in the brand storytelling of the human brand, an enterprise that speaks to the layering of personality, values, visioning and promise, is about the live / person-to-person connection, a sharing in the visible nexus of emotions that can be spread in the networks of sociability and personal narrative. Still, this story has unfolded for us.
Having worked in the spa space for decades, from the Nordstrom family spa creation to hospitality experiences, from the consulting business of spa products and development to signing design and identity, we savor the healing place, building on the potentials for what can be offered to the human experience of wellness.
Here is to that journey, for us all.
Tim | The Pike Place Market, Seattle
––––
Exploring design for healing and wellness
the reels: http://www.youtube.com/user/GIRVIN888
girvin blogs:
http://blog.girvin.com/
https://tim.girvin.com/index.php
girvin profiles and communities:
TED: http://www.ted.com/index.php/profiles/view/id/825
Behance: http://www.behance.net/GIRVIN-Branding
Flickr: http://www.flickr.com/photos/tgirvin/
Google: http://www.google.com/profiles/timgirvin
LinkedIn: http://www.linkedin.com/in/timgirvin
Facebook: http://www.facebook.com/people/Tim-Girvin/644114347
Facebook Page: http://www.facebook.com/pages/Seattle-WA/GIRVIN/91069489624
Twitter: http://twitter.com/tgirvin