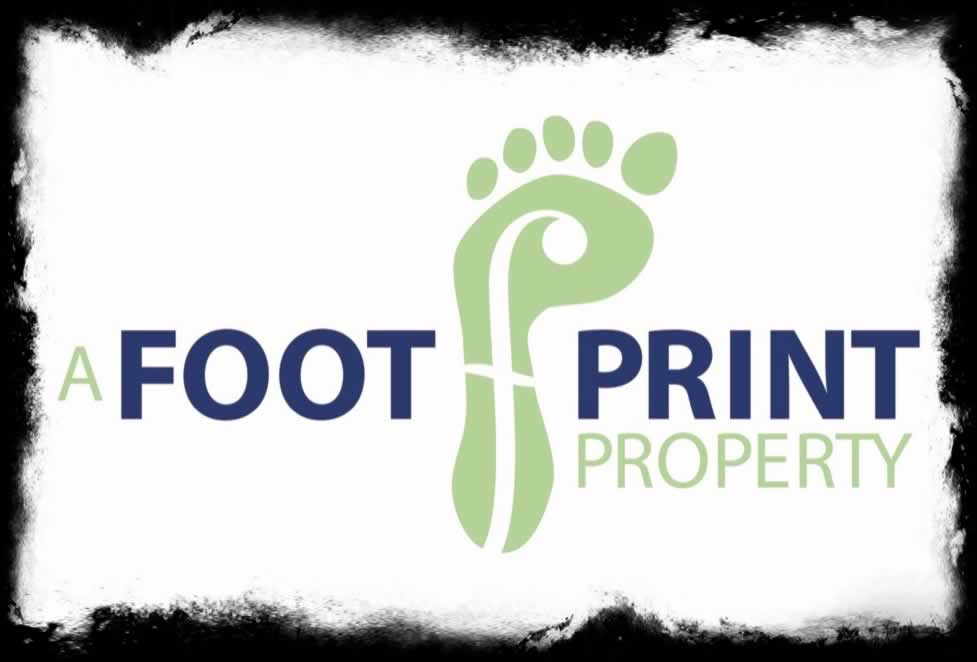 Working in Asia, as well as other parts of the planet, particularly in emerging economies, the notion of tinier living environments is well implemented—needfully so. Big living environments are—everywhere—far more costly and mostly less efficient than smaller lifespaces.
During a cultural, economic summit in the UAE, I had an opportunity to become acquainted with Jim Potter, a quiet revolutionary in the front of rethinking development, as well as housing for newly emergent citizens of the Pacific Northwest—a place where you could have your [not too much] stuff, well organized and thoughtfully stowed and a tight efficiency in the arrangement of your living place.
We worked with Jim and his team on a new name and branding for this program, which was variously implemented, including onsite signage. I was reminded of this responsibility in a recent Seattle Times article—on precisely this presumption: Small. Life. Footprint. In this manner, for rehousing homeless people, in a record-breaking presumption of solution-making for those looking to find a more stable way, and place, to live.
Tiny.
This string of articles, in this color, is a cull from two publications
of content that offers insights on the Seattle Microhousing,
Tiny apartments, and co-housing villages. Referential links
are provided for each, with authors credit.
With 2 new villages and an expansion,
the effort to double tiny house
villages in Seattle begins
June 5, 2021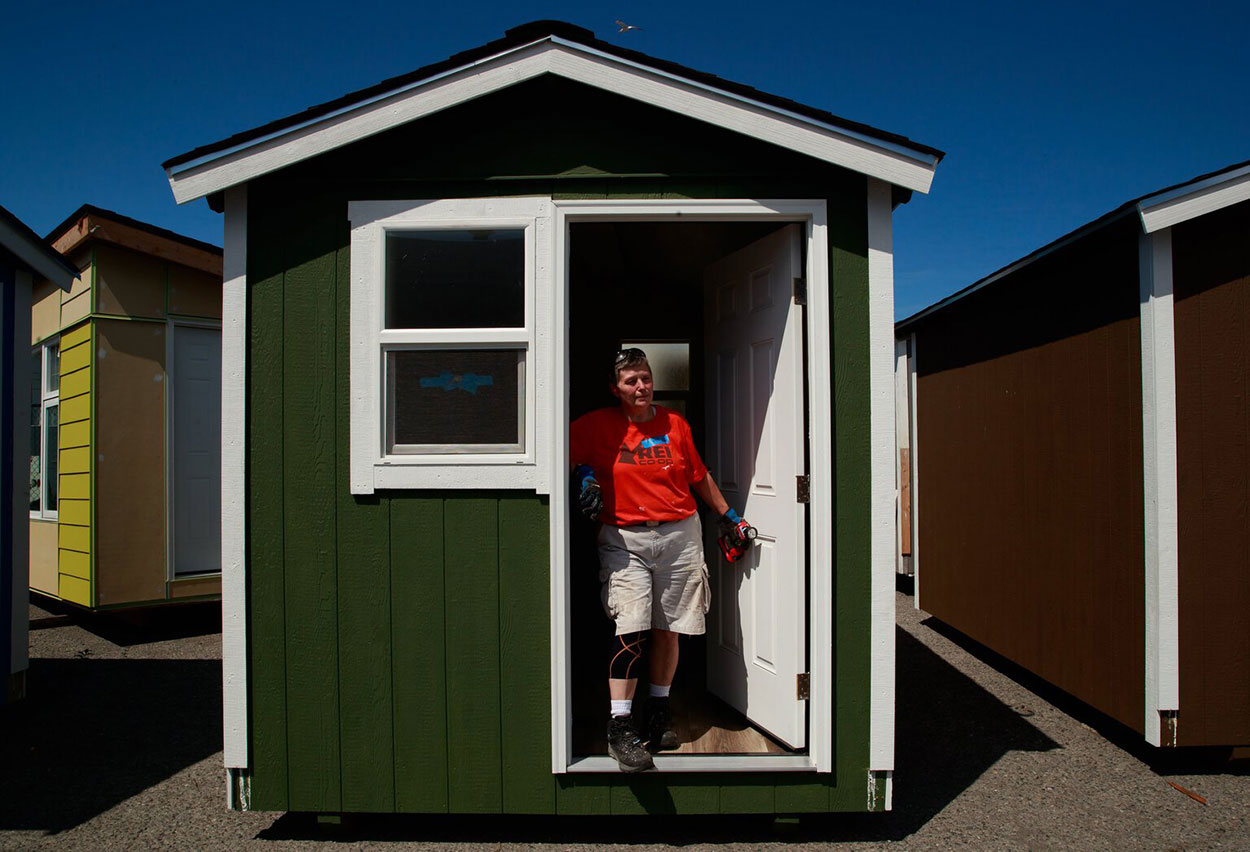 Barb Oliver, director of operations and volunteer coordinator of Sound Foundations NW, visits one of the company's tiny homes… (Erika Schultz / The Seattle Times)
By Scott Greenstone
Seattle Times staff reporter
It's going to be a busy summer at "The Hope Factory," a 8,000-square-foot warehouse in Sodo, where around a dozen volunteers will come in six days a week to build at least 10 shed-sized homes a month for homeless people.
"All of our weekends are booked, except two Saturdays, through Labor Day," said Barb Oliver, director of operations and volunteer coordinator at Sound Foundations NW.
Sound Foundations and other builders are producing 100 tiny houses, expected to hold up to 130 people, this summer. The houses will sit on two sites in North Seattle and potentially double the size of a village in Interbay. The Port of Seattle owns the Interbay property and has to approve the expansion.
Seattle included these villages as part of its record $167 million 2021 homelessness budget. The materials for each house normally cost around $2,500, although they're $4,500 right now because of a national lumber shortage.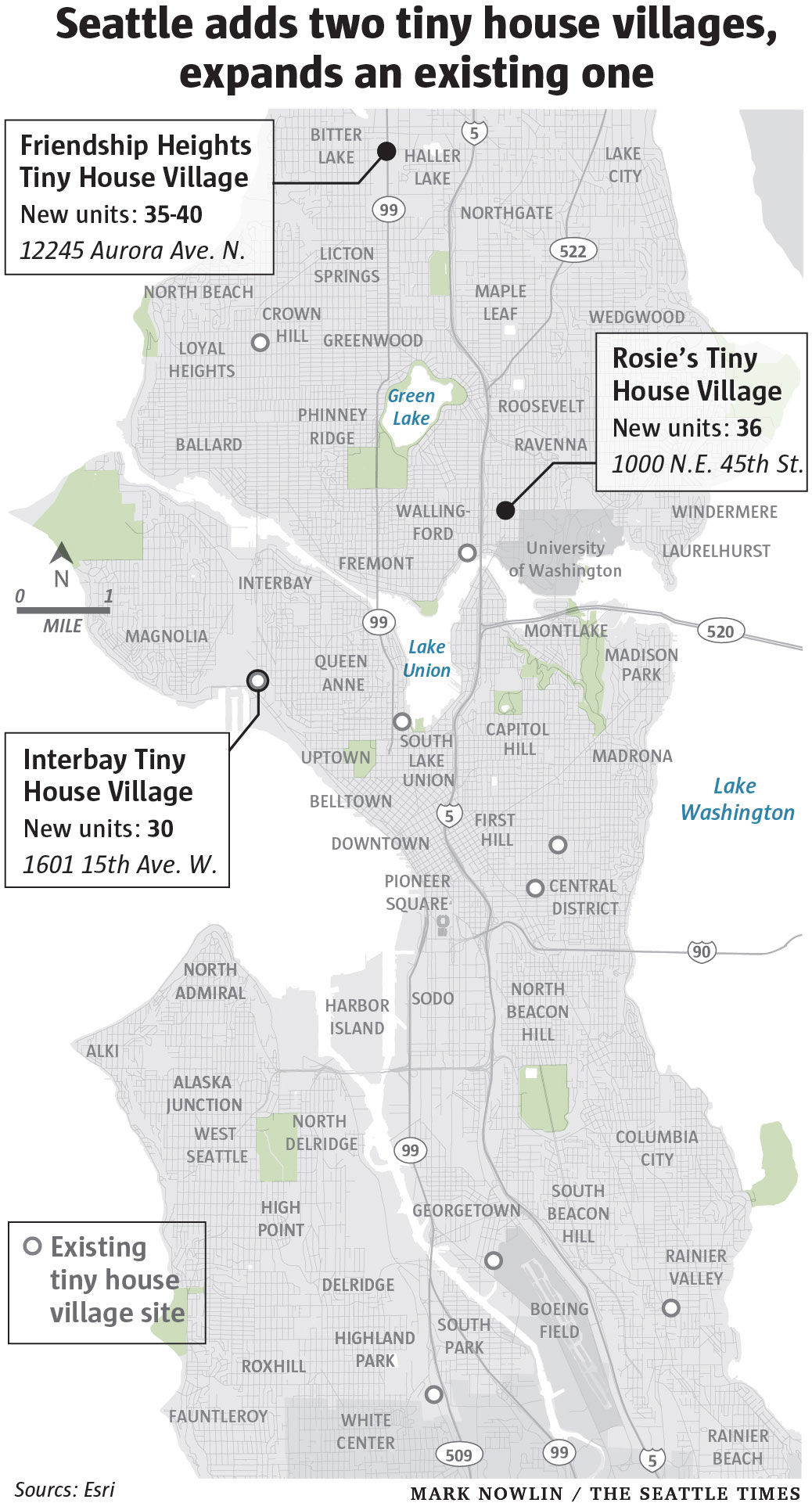 While homeless rehousing is one solution—smaller places, village-like arrangements, there are others coming along—as a notation towards place-making—here, a reference from SeattleMagazine.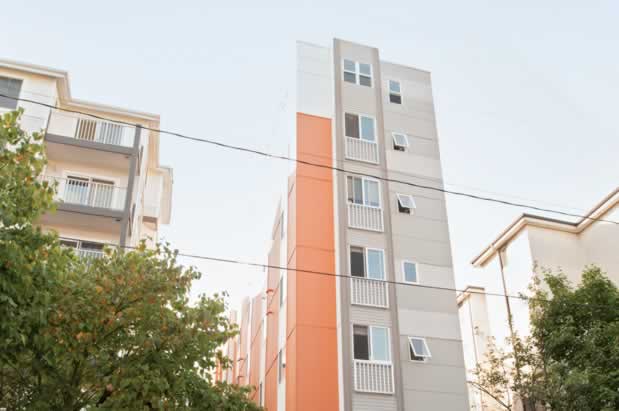 Image Credit: Mariana Kajlich
Brent Gunning has something in common with Henry David Thoreau:
Both have lived in dwellings so small they could open their front doors while sitting at their desks. Thoreau built his own 150-square-foot cabin, while Gunning, a 24-year-old Microsoft software engineer with close-cropped hair and a chill demeanor, has been living for several months in a Redmond micro-apartment, a 140-square-foot space the size of some walk-in closets.
He pays $807 a month (by bank transfer—no checks accepted) for the furnished room at the LEED Platinum–certified Tudor Manor development. That includes all utilities, a free laundry room, Wi-Fi and parking, an option Gunning chose that raised his rent by $60 monthly. His space is as tidily packed as a lunchbox, with the desk and chair, one window, one bed, wall-hung shelves holding clothing and books, and a "convenience center" with mini-refrigerator and microwave. There's a bathroom with shower, but no closet or kitchen. (Gunning uses a small, shared kitchen, with a stove, down the hall, which he says is rarely in use.) Gunning's Fender guitar fits in an upright stand beside the door, and so far, no one has complained about his evening strumming.
"I'm saving up to buy my own place," he says, and this was the lowest-priced decent month-to-month rental Gunning found near his work. Nearby are transit, a gym, parks, restaurants, hair salons and city hall. "Hands down, this was the best deal by a lot," says Josh Born, another young tenant in one of Tudor Manor's 61 units (his is a comparatively luxurious 220 square feet for $875 a month). Born moved here from Washington, D.C., after getting a temporary contract at Microsoft. The first month he was here, he paid $1,650 to rent a Bellevue studio.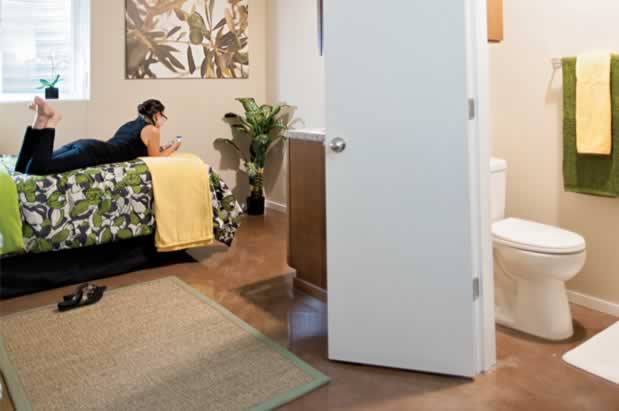 Small spaces—with matching rents—are the big appeal of micro-apartments such as this one at Emerald 10 on Seattle's First Hill.
Gunning and Born are early adopters of a new housing trend: extra-small apartments with a shared kitchen down the hall—modern versions of the rooming houses of the past, which best suit one busy, budget-minded person who doesn't have much stuff. Bellevue-based developer Jim Potter was part of a group that built the first modern micro-apartments in the Seattle area under the name "aPodments" on Capitol Hill in 2008.
In our experience, thinking campaign strategy, it's good to have a great name, as well as a visualization that is transportable, across media—as in built environments and signage, digital and social promotions. Studying the tiny housing phenomenon, there are new scenarios of small shared, earth conscious greener ways of being. Traveling the country, I'd observed some new references to this shared living experience strategy in, for example, Spokane's Haystack. Everett, there's Sunnyside Village Cohousing.
And there's South Dakota, a state that we branded—
and their Spearfish.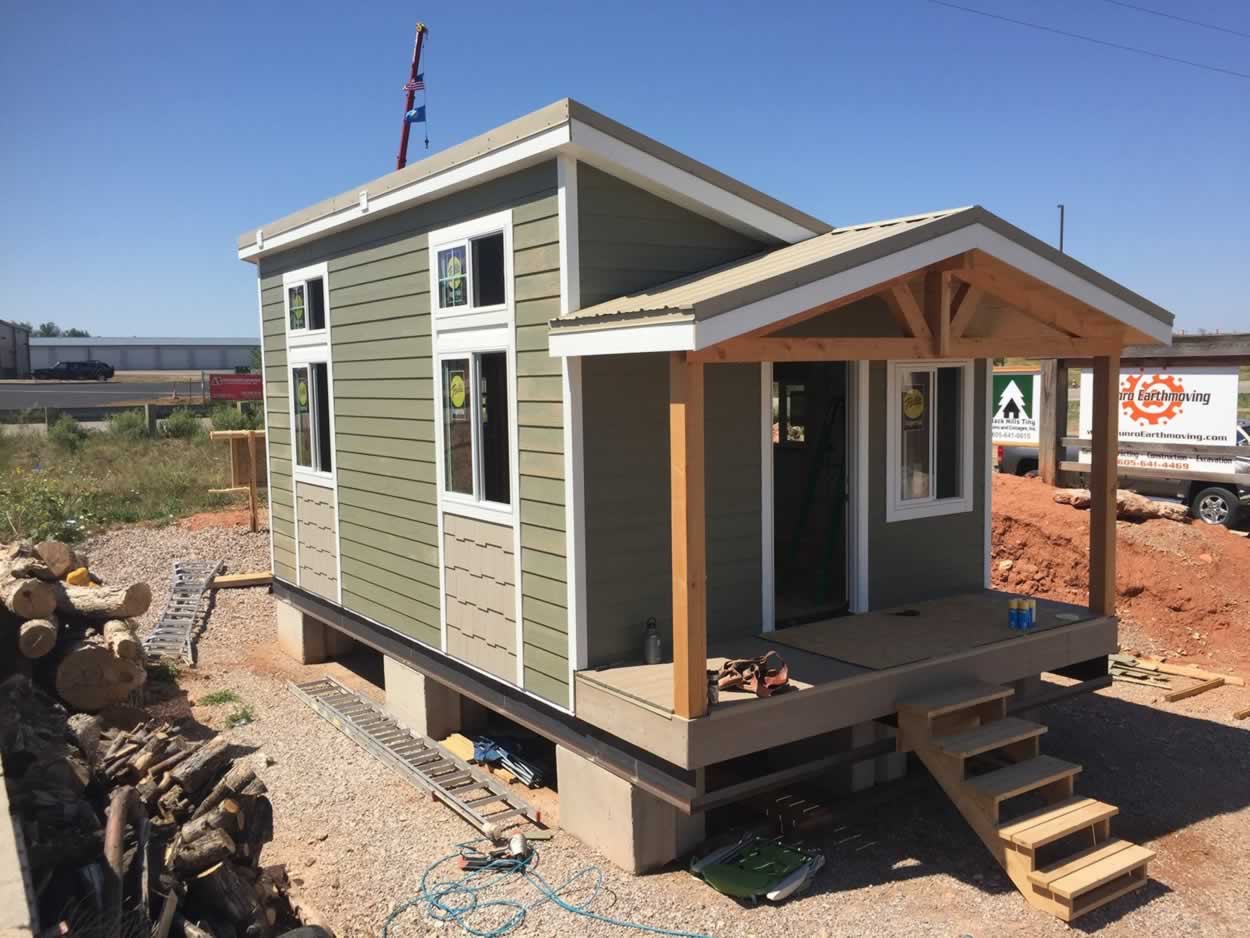 Ready for permanent placement on a foundation. Photo credit: Corey Aldrich.
What about you—could you do it, go small, live in a village—attract other people to live in community of tiny tracts, shared utilities and amenities, all with small houses?
More here, to think about. Like, for example, zoning and construction—
"are tiny houses allowed?"
For us, there's a potential to aid in the branding and marketing of the entire ethos of the community-based, co-housing and distinctly unique development and home-making consciousness.
Sound intriguing?
Seek out,
go local,
go farther.
And books, like
this one.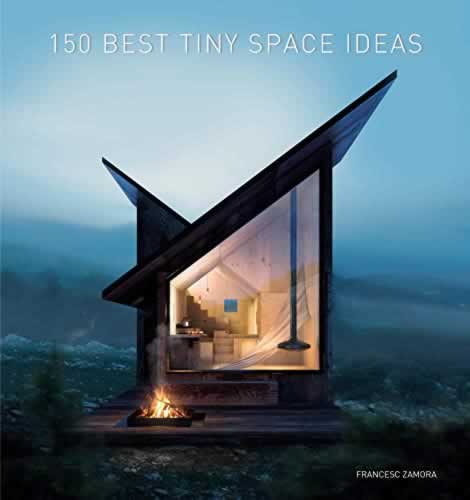 Branding is about finding the soul of an enterprise proposition—which is, as we note, telling a story so compellingly—that people are drawn into a sequence of
enchantment, engagement and embracement.
Truth first: authenticity is a requisite foundation.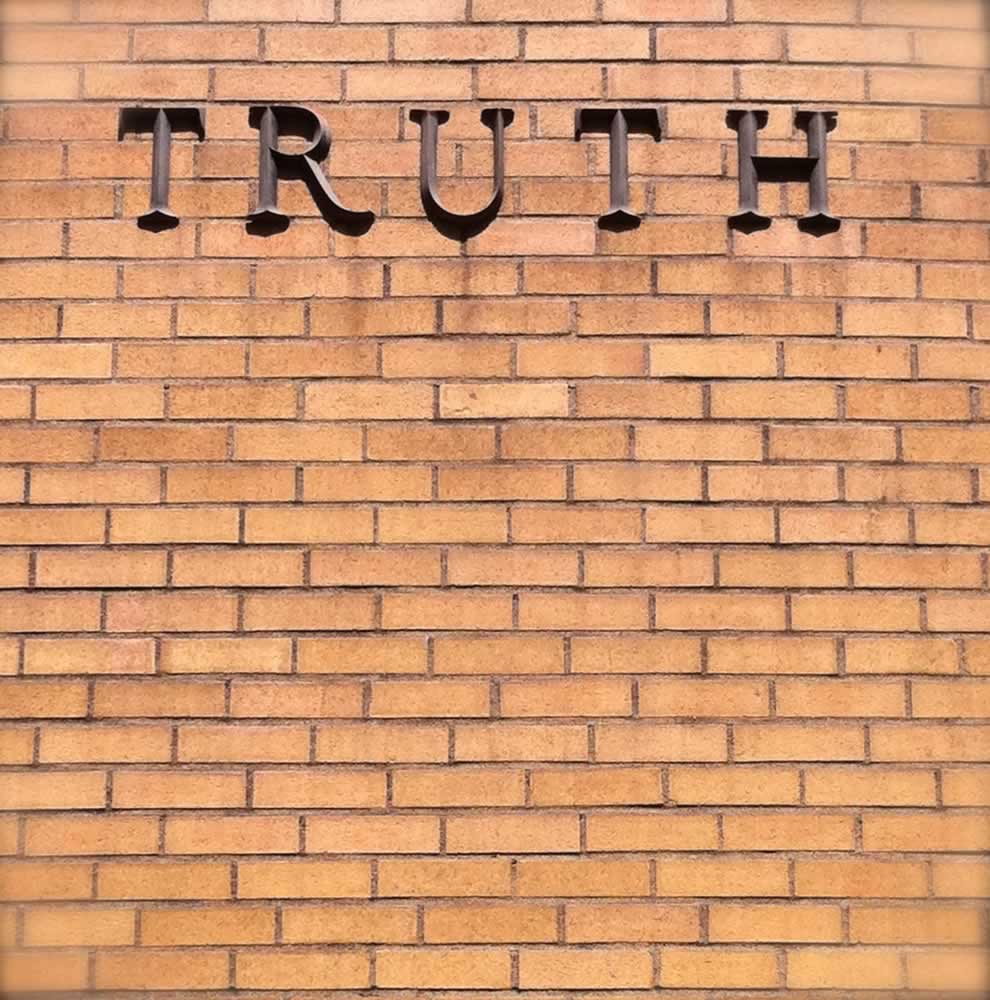 There's truth, there is realness—it's solid, defensible, future-worthy.
There is an attraction—"it feels really right," there is an engagement—"I'll reach in, to learn more;" and finally: commitment, the entire narrative is attractive enough to draw people in embracement—"I'm in."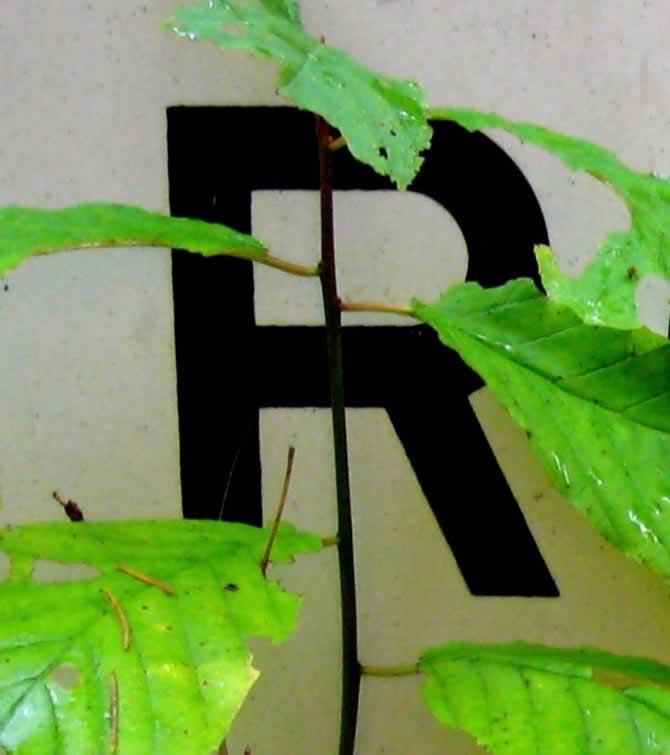 I've defined this, as well, as in an alliterative R-string which is: relevance, resonance, and relationships. The sequence is the same: the allegory of usefulness [it's relevant,] the song is attractive [it's resounding, emotionally reverberant,] there is a relationship [it was theirs, now it's mine:] in the storytelling as we—as users—carry that story forward, what was the brand story is our story as in the "relate" of relationships.
See
the Latin relatus.
Tim Girvin | Old Queen Anne Hill | GIRVIN Strategic Magic
The Design of Experientiality