VISUALIZING INFORMATION AS A STORY


In a recent grouping of discussions, with a late 19th century-influenced designer, innovator and color theorist, we talked strategy and the tiering of information—in her brand-building around the presumptions of color gravity: the attractiveness of carefully-orchestrated, even seasonally-inspired palettes, and the layering of informational content and color—how could that experience be sequenced in a manner to support a web navigator, as well as store journeyer, packaging at shelf?
Moreover, how does the packaging work as a tertiary layer of color thinking, choice-making and informational understanding? This interweaving works the loom of the explanation of ideals, mapped in a navigation of content.
"Where am I, right now?
Where am I going,
how will I get there—being lost,
I don't get where I am.
I need help."
"If I have a map, then there is a visualization of way, found."

The Golden Record carried a message from Earth on board NASA's Voyager 1 and Voyager 2 missions. (Image credit: NASA)
It might be that the map—the cartographic treatment— is a core symbol of the idea of how people see the layering of complex information— even intertwined with notations on color— as a journey.
And as a story—as they make that journey: "this is my story, this is where I'm trying to go, this is what I need, and a pathway, with the memories of color could help me get there."

Storytelling
information.
The idea that something can be simpler, newly perceived in the context of rethinking the landscape of content, placing that in-formation in a way that new stories can be held, shared and told to others in a new manner, accelerating the grasp of content —so that they can share in the tapestry view—comes to the grasp of many threads, layering in the content of knowledge scene. And finally, freshly woven [the loom of the field of dreams in journey] in another unveiling of expression—
the warp, the weft, the detailing of comprehension in a new view.
We engaged in that very proposition—storytelling information as a strategic messaging node with Christian Chabot and Tableau. Our brand design for Tableau speaks the memory of points of information—as a symbolic device that is, too, integrated into the font design itself for the brand.
Seeing and holistically sensing metaphors, in the sharing of symbolic views of how ideas can be seen—looking into the dream of the ideal, and then be recanted and rediscovered—scene seen, in the quietude of a freshly invigorated set of eyes.

Informational journey making—maps of color, time, symbology and intersection. Sometimes, as designers, we build symbolic and metaphorical pathways to bring journeyers in, get them captivated, and layer those components as a design language in spatial experience—and we start that with a larger metaphor. Like these "energy" studies—we start with a premise, then explore symbolic expansions of those allegories, then build them out into design linguistics—a vocabulary of placemaking, one below in a sequence of projects in Korea.
This journey, literally, is a journal.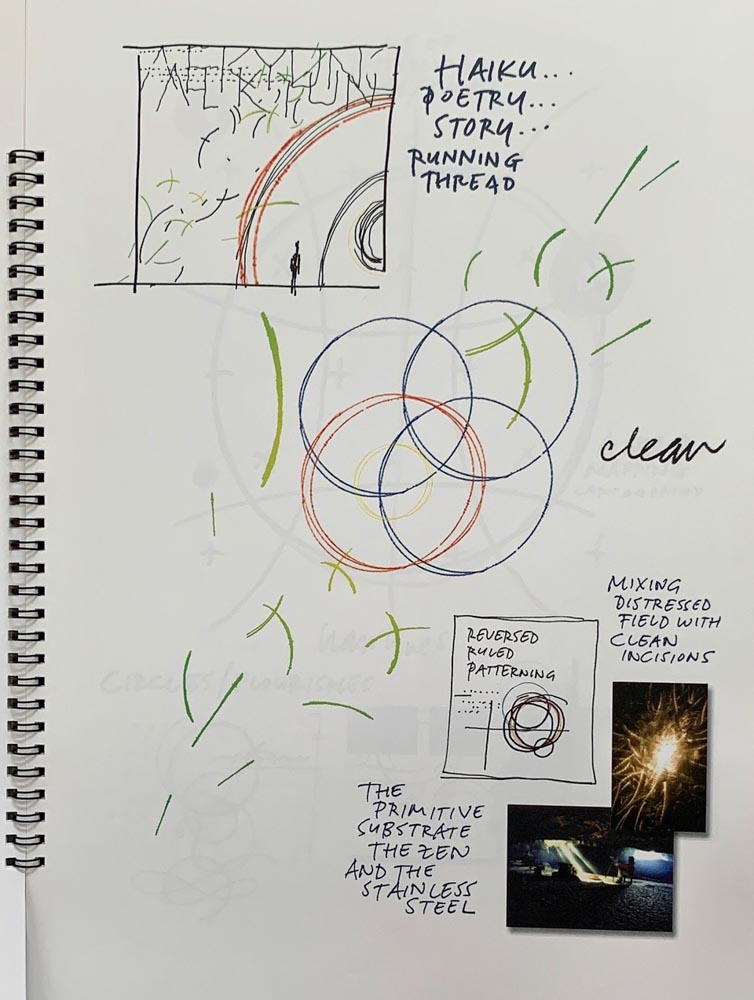 Interesting that this idea—mapping, journey-making, finding co-journeyers, directing people from where they are to someplace new is not a recent innovation, but rather hundreds of years old—
You could proffer that, really, the Census an informational mapping—which is a kind of human storytelling interplayed with placemaking, published just before the advancement of Civil War. It appears in the lower right-hand corner of the famous portrait of Lincoln announcing his policy of emancipation to his cabinet.
In the case of Tableau, and the coding of Christian Chabot and his team
it came down to the innovation of rethinking the presentation—and reorganization—of information,
that in turn lends itself to new understanding and a comprehension in revisiting that content, now seen in a new way.
Our work for Mark Anderson, his technology and marketing teams at Pattern Computer offers another interpretive index, as in the reorganization of complex data that is newly examined and reframed in their Discovery Engine™ towards insights and new understandings.
New stories to be told.
And searching, that finding: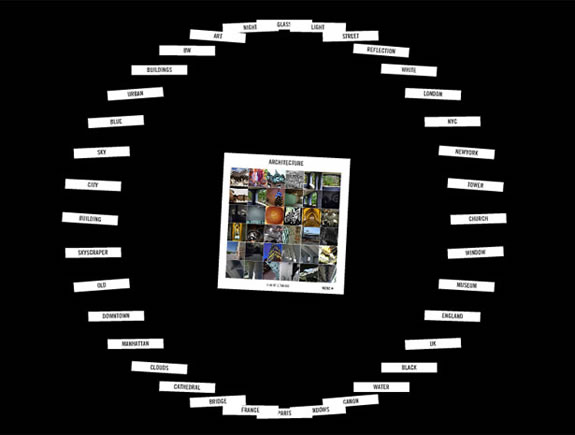 New ways of seeing.

More — other gathering of the mapping, the cartography of ideas:

Edward Tufte—the informationist—[we've written about him]
offers these collections, as well.
Fast Company offers this collection, below: 11 Of The Most Influential Infographics Of The 19th-Century
We live in a world steeped in graphic information. From Google Maps and GIS to the proliferation of infographics and animated maps, visual data surrounds us—from the past, to the now.
GIRVIN's notes
on visualizing the storytelling of information.
Tim Girvin | GIRVIN
STRATEGIC MAGIC | QueenAnne Work-Life Studios

WEAVING BRANDSTORIES
CROWD MIND | EXPERIENCE DESIGN | MEMORY STRATEGY