IN THE LAST BLOG, WE TALKED ABOUT IDENTITY AS A PURSUIT OF THE MANAGEMENT OF COHERED SAMENESS—THAT EVERY ATTRIBUTE OF A BRAND IS REFLECTIVE OF A CORE PREMISE: EVERYTHING TILTS BACK, POINTS TO CENTER, LEANS TOWARD A KEY PROMISE, VALUE AND ATTRIBUTION OF DESIGN THINKING, ENTERPRISE VISUALIZATIONS ARE THOUGHTFULLY MANAGED.
INTEGRITY THEN, ISN'T JUST ABOUT "GOODNESS" AS IS OFTEN USED BY BRAND TEAMS AS A CHARACTERISTIC OF AUTHENTICALLY-ALIGNED PROPOSITION OF "HIGHER MORALS" BUT RATHER INTEGRITY IS INTEGRATION—OF THE ONE, TOWARDS THE ONE.
THE INTEGER. [early 16th century (as an adjective meaning 'entire, whole'): from Latin, 'intact, whole,' from in- (expressing negation) + the root of tangere 'to touch.']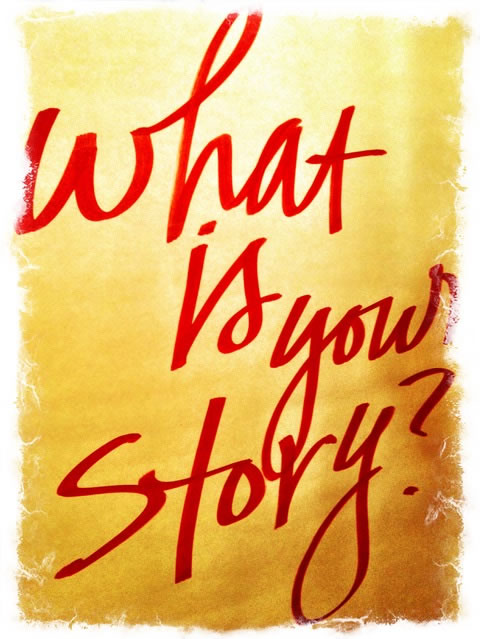 Of course, the core of any brand is what is the story that's what the experiencer could relate to, as well as relate as a story passed along, any relationship is really about storytelling, "what's the story, who's telling it, what's it sound like and why should I care?
When I meet someone, what question comes to mind? I've had this query on every wall of every place I've ever been—which is :
"Who are you, anyway?"
Who is identity—it's the whole you-ness, it asks, you—the integrated one—you are wholly what?
It's the whole you.
YOU ARE THE ONE
The focus of distinguished presence–the one, the only, the you.
There's a proposition that any grand brand, to really survive, to truly be memorable, has to stand on a pillar of distinquished distinction—"it's only your brand that has this point of distinction." Could be compassion and connectedness to humanity, support and charitable strategies, tactics of manufacture, care in making, history and storytelling, remarkable leadership—a strikingly unique visual code. The brand stands alone. A lone principle. At one.
That supports the core of two strategic links: one in what we define as brandcoding and two, brand-patterning—one to the brand genetic character, two to the nature of the human core that drives enterprise. Of course, they are visual patterns, but they are, too, psychic spaces of brand characteristics. Every brand operates on a psychic relationship, as in an allegory or deep metaphor.
Brand storytelling, as a component to meaningful code, is human mind—narrative is the way that we link memories, event sequences, emotional experiences. To our line of thinking, "every brand is built by a human, for humans." This is a founding principle of our enterprise—brand, humanity and the ways that people connect with each other wholly relates to the nature of people-to-people creativity. Much has been written about the nature of operational effectiveness; but the question could be added—"how effectively does the brand respond to human instincts, both internally in the creativity of the brand and its human brand team—more so, to how that is translated—from inspiration and making: to utility.
That plays to our thinking on the three Rs of brand strategy. There is relevance—"this is a needful object," there is resonance—"I connect with the vibe of this brand;" relationships—"I'm into this brand, its story, its telling and how I can share this with others."
Well done, the brand will be held—in mind, emotion, memory. Poorly done, a soul-less brand, it will be discounted, move to a commodity modeling—founded on solely commerce activation and primitive transactions. I give you money, you give me something—we trans-act. We exchange, that's it. Nothing more.
Brands with soul are founded on the nature of emotionality and relationships. In any relationship, what do you, the "relater" or experiencer take away?
Love, perhaps.
That brings back the core question—"who are you, anyway?" Any way—you are who? That additive — "any way" is also revealing. Any way—to here. Here is the center of the brand, here is now, here is you. Right here, right now.
Be clear:
Stance? What do you stand for?
Ethos? What are your principles?
The premise of offering? What is your promise—your mission to the world?
Cult? Is there a culture, around you?
Your brand? What you're building?
Any brand exploration needs to ask these principles of foundation. Any person, a human brand or other enterprise, needs to have proof, realized actions that genuinely tell the truth; nothing worse than people that don't live to their promise—that easily extends to brands, their discounting and abandonment. Truth, in the end, prevails.
TSG | GIRVIN | Seattle waterfront
…..
BUILDING TRUE BRANDS
MONSTER STRATEGY + MASSIVE ENTERTAINMENT =
E N C H A N T M E N T + B R A N D STORYTELLING