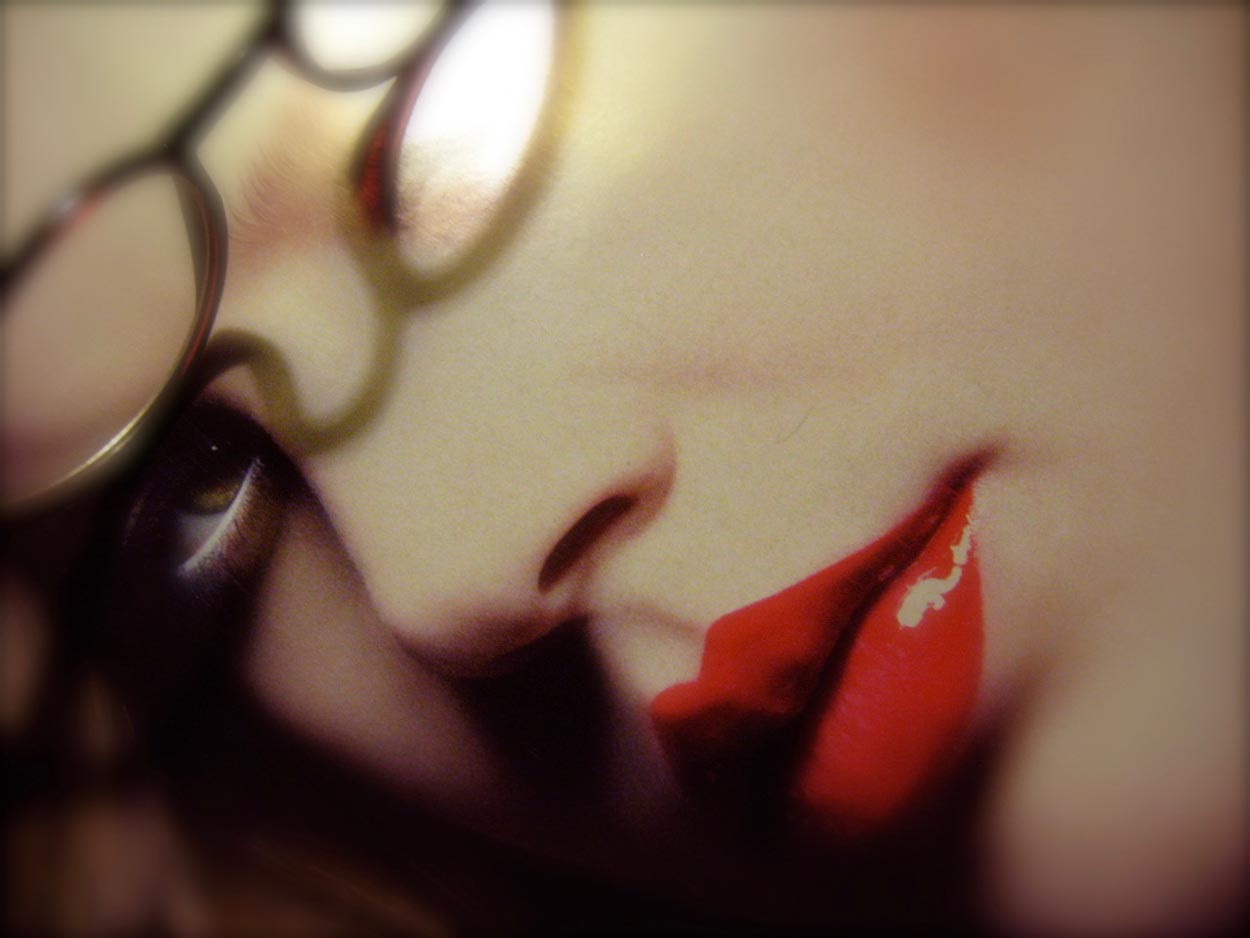 IN EVERY ENCOUNTER
THERE IS THE LOOK—THE APPEARANCE—
OF WHAT'S ON THE SURFACE.
AND THEN THERE'S: WHAT'S UNDERNEATH, THE BEHIND, THE SHADOW—THE DEEPER GLANCE.
S O M E
T H I N G
M O R E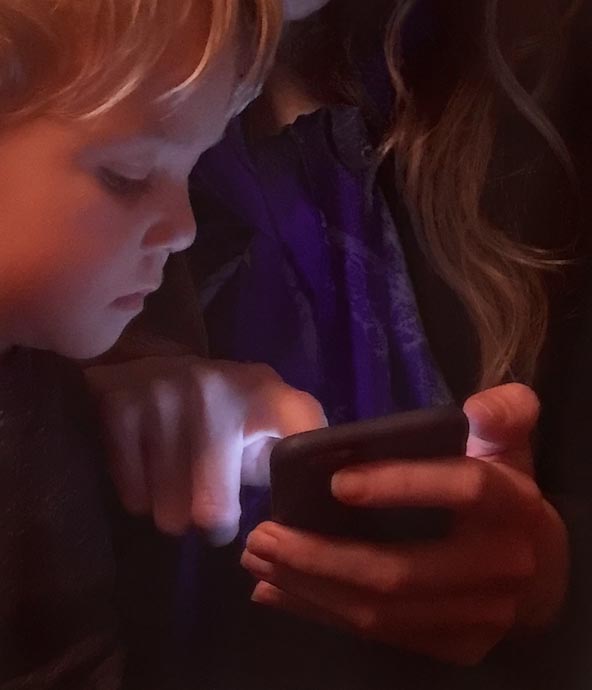 Even in the digital space, there's a story above, there's a story below, there is a story inside. And then there's: "what's his/her side of the story?"
And
"What's your story?"
comes the request.
And, as we all know, there is a story that is easy to follow: there's an arc, following the spark of initiation, the plot soars in a great curve, rising up—the nodes of protagonist, antagonist, participants and co-journeyers all whirling around the tendril of the telling, then it tails out to its conclusion. Kind of like brand storytelling, the point of inspiration: real passionate ignition, the hard work of the roll-out, roll-up, roll-through. Then, at the end, there is a dendritic unfurling—
tendrils reaching out for more storytelling.
There is always that which is on the surface, and there shall always
be the river running beneath it, regardless of what the surface whorls portend.
As an ocean swimmer and surfer,
I grasp the import and force of the waves,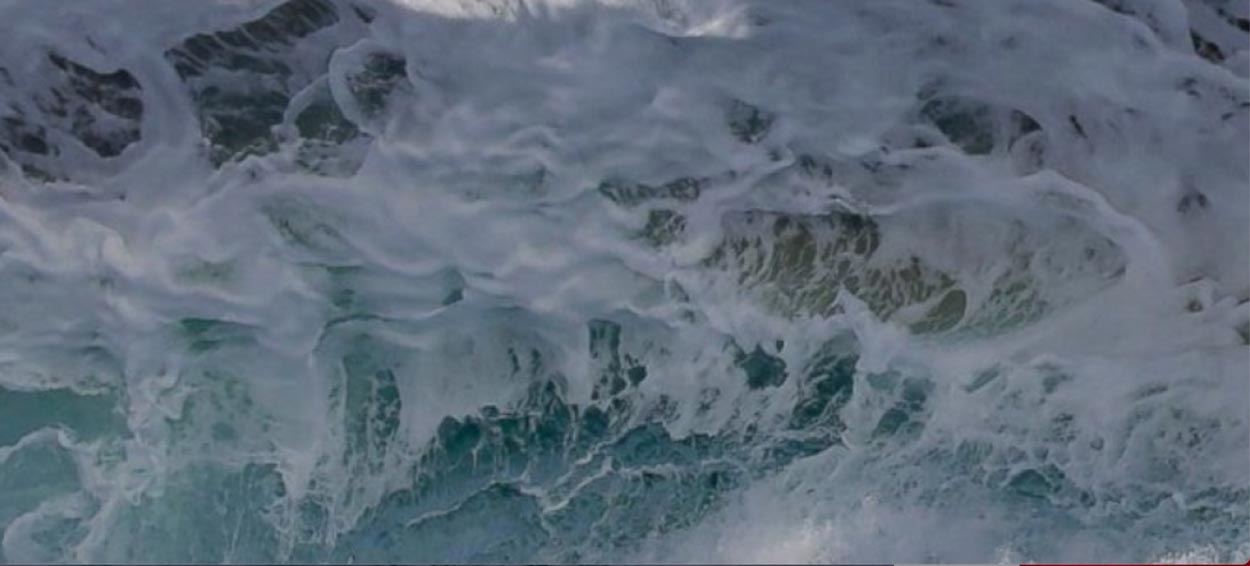 but it's what beneath that is more telling.
That's where the force of the sea roils, riles and toils—the kilojoules of sheer power.
So, as a sentinel, and watching brands, people,
people and brands, the tiering of stories,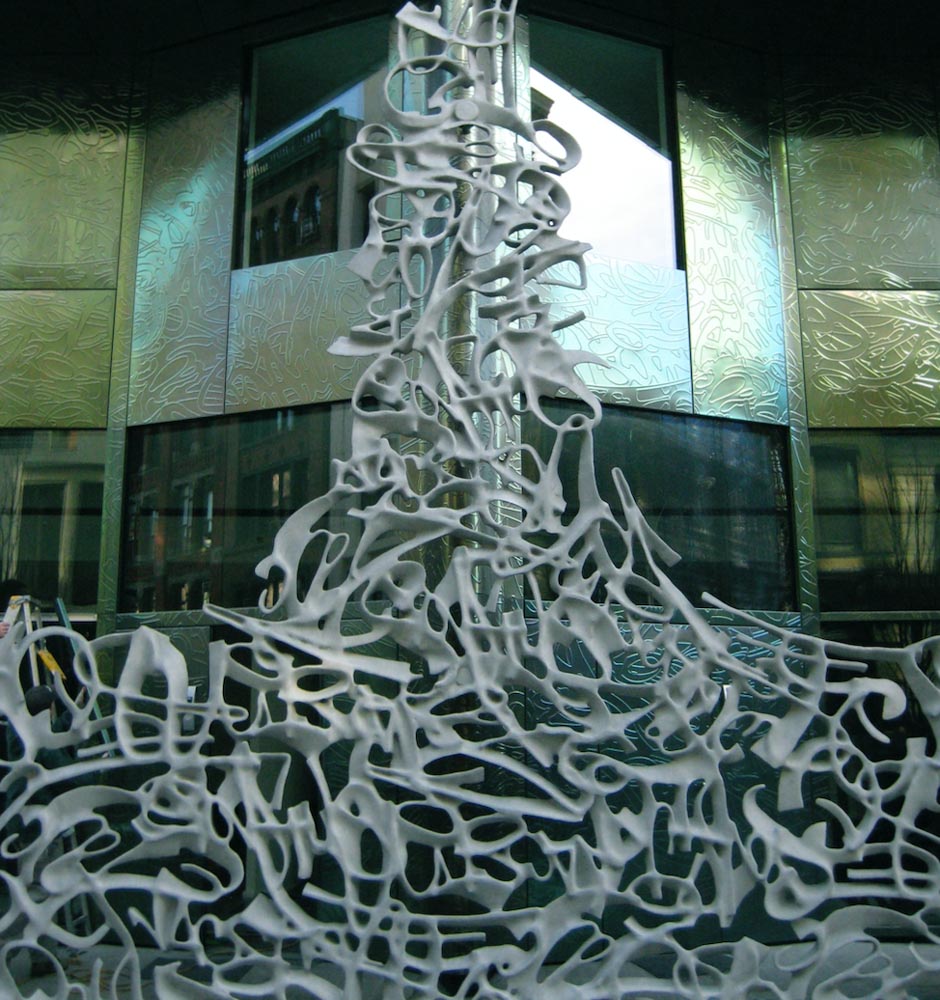 the layering of visuals—you can always look deeper.
See more.
THE ART OF LOOKING DEEPER, SEEING IN.
I've been talking to lots of people, recently, about stones and the making of them, their composition and patterning.
And in this stoney crowd, we were talking about the geological storytelling of stones, the marks of stones and their make up—"how did they come to be?"
I was looking at some stones that I'd drawn on, and I realized that "seeing" was a frequent reference on these drawn stones. I make notes on stones to "pay attention to more."
I draw on a stone and leave it out as a re-minder.
Looking out for these—or any marked stone—white-granite-veined X or O stones, they have their language, geological storytelling that might bode a deeper meaning.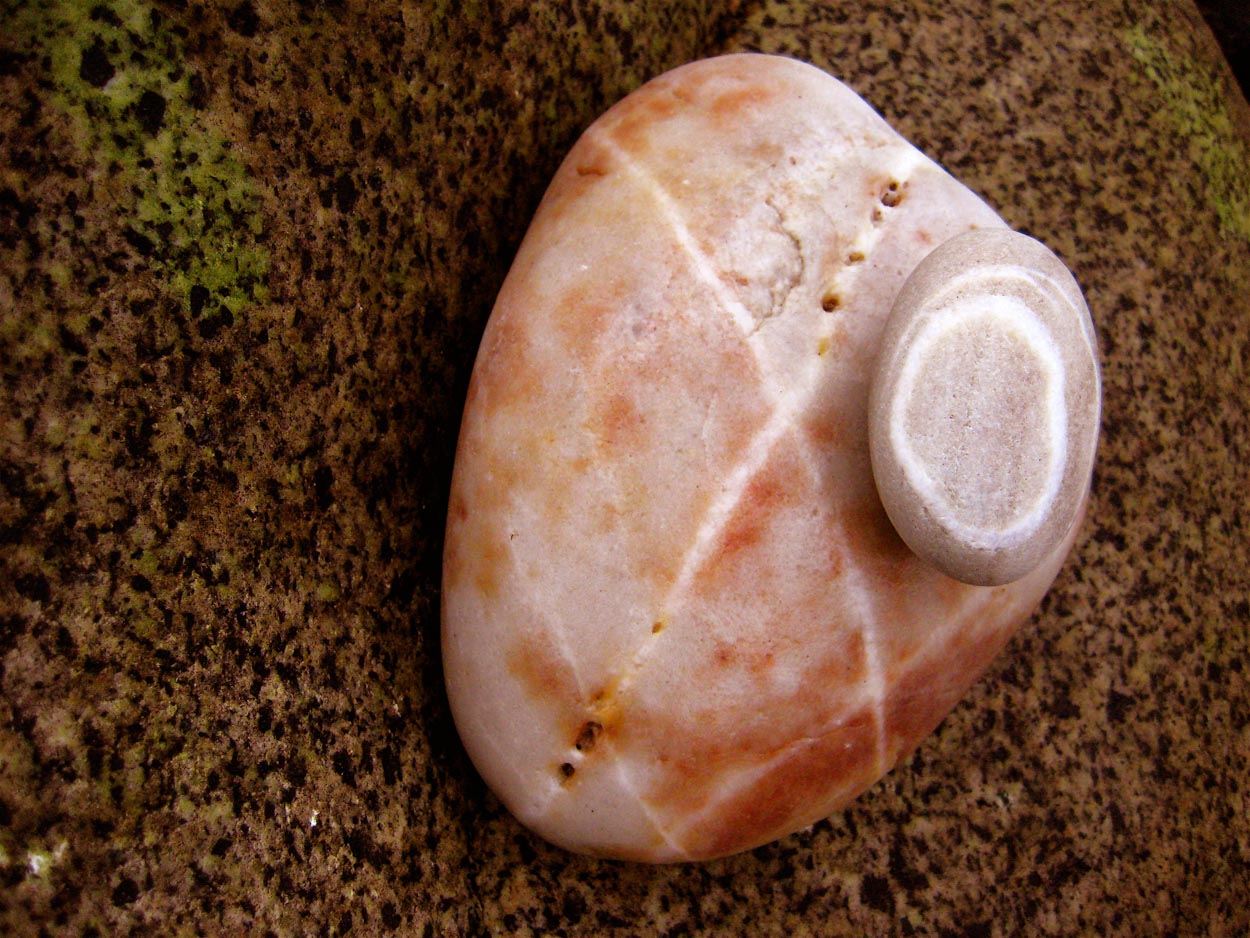 For as sure as you know, an X-crossed stone is a magic stone, the crossroads with an X is the symbol of the point where things come together— potentially from one plane, to another— the cross roads are where things happen.
There are decisions to be made at the crossroads, where you were,
where you are, and what you might meet
at the crossing place.
A good question in "making your way,"
is "which way will you go?"
That's why the crossroads, for thousands of years and in many places around the world, the point of the X is a place of mystery, of death, of new life—a portal:
a special and rare place.
The X-point speaks of convergence.
It is the flow of confluence.
Crashpoint and collision.
Here, nexus.
Flow through fluxus.
Mysterium tremendum and magic.
A tipping point place.
I used to give these as stoney gifts to children — "here's a magic stone, you can collect them, and give them to others, or put them some place special."
Then I began to make my own stones, with messages, words, ideas— and I'd leave them out for others to see and find. And some did.
When you see something, that says: "see."
Your inclination might be, "what?"
See what?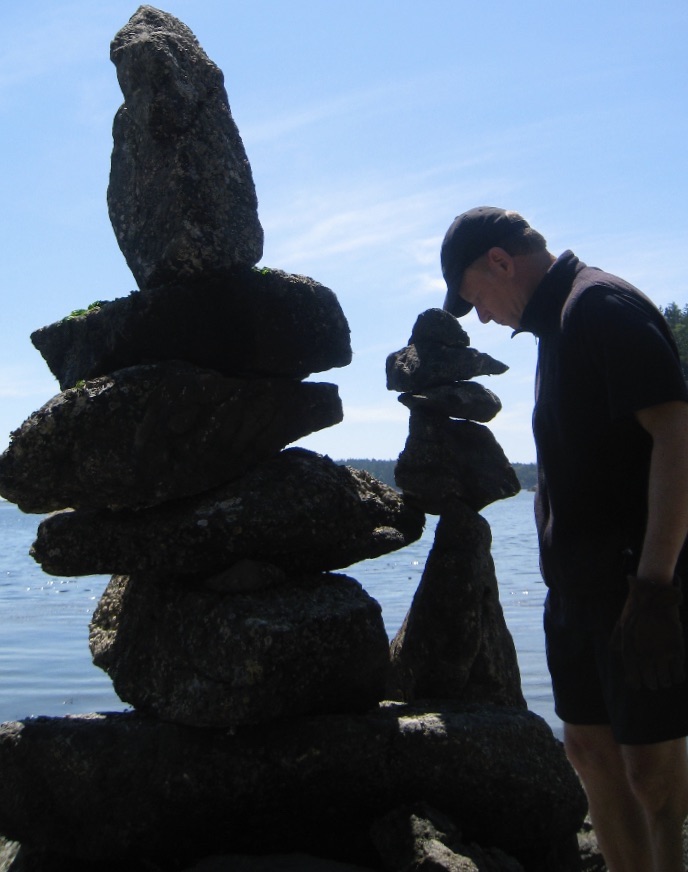 Better still, to that journey,
"what have you seen,
where have you been,
and what are you looking for?"
And to that—looking in, looking deeper, if you're looking, you shall seek —
but what shall you find?
What you seek, you shall find.
When I look, I'm looking for answers—
"your story is; your work is; your difference is; you are..?"
And, in a manner, that idea of the journey of any quest, and the challenge of the question, comes back to a fundamental soulful portage—
"you're? You are?"
"Where to?"
You're crossing from one stream to another, each flowing onwards, perhaps in differing directions.
And in that quest to brand—
the meaning of its presence:
"what's this brand—this enterprise, this team engagement—for;
what's it stand for;
what's it working towards; what is it contributing to—who will care about it?"
You can ask—but you must see—look into the eyes, see another
to create a difference.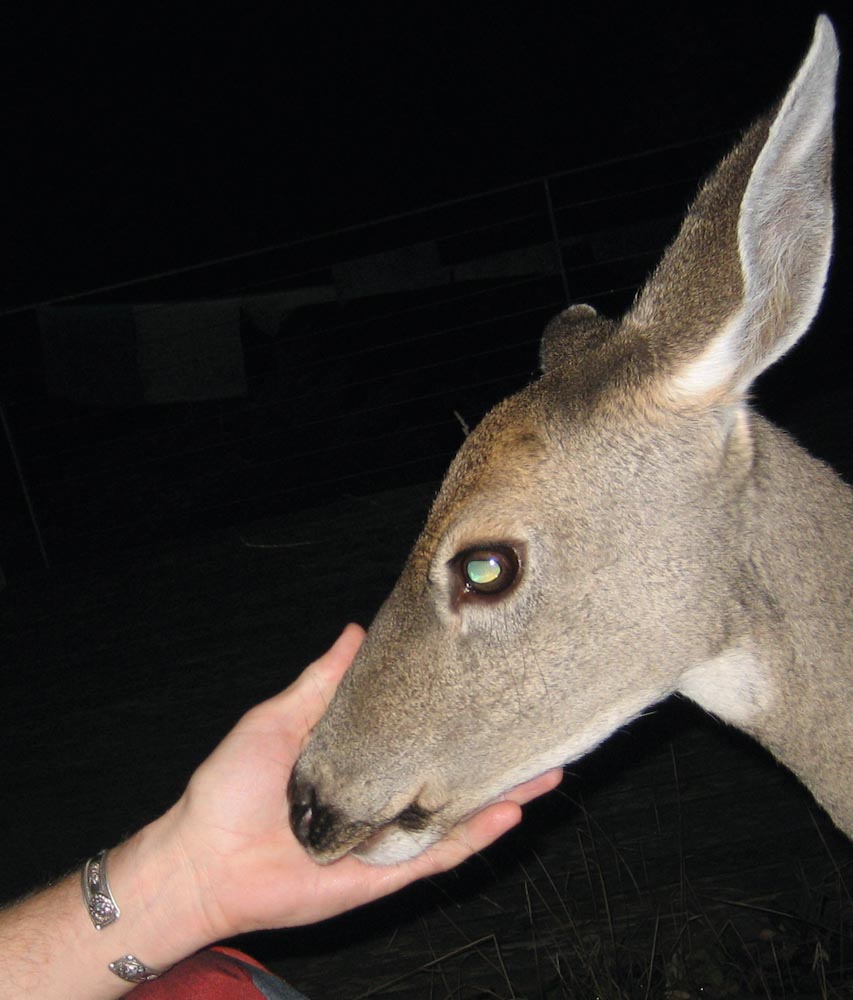 Beseech, seek, and presage—
the quest for wisdom,
to keenly perceive—align.
Tim Girvin | GIRVIN |
Strategic Branding & Design | OSEANSTUDIOS
Find something
www.girvin.com
F O N D É E   E N
1 9 7 6