THE REPETITION OF DESIGN AND SYMBOLICAL PATTERNING: ALLEGORICAL BRAND DESIGN.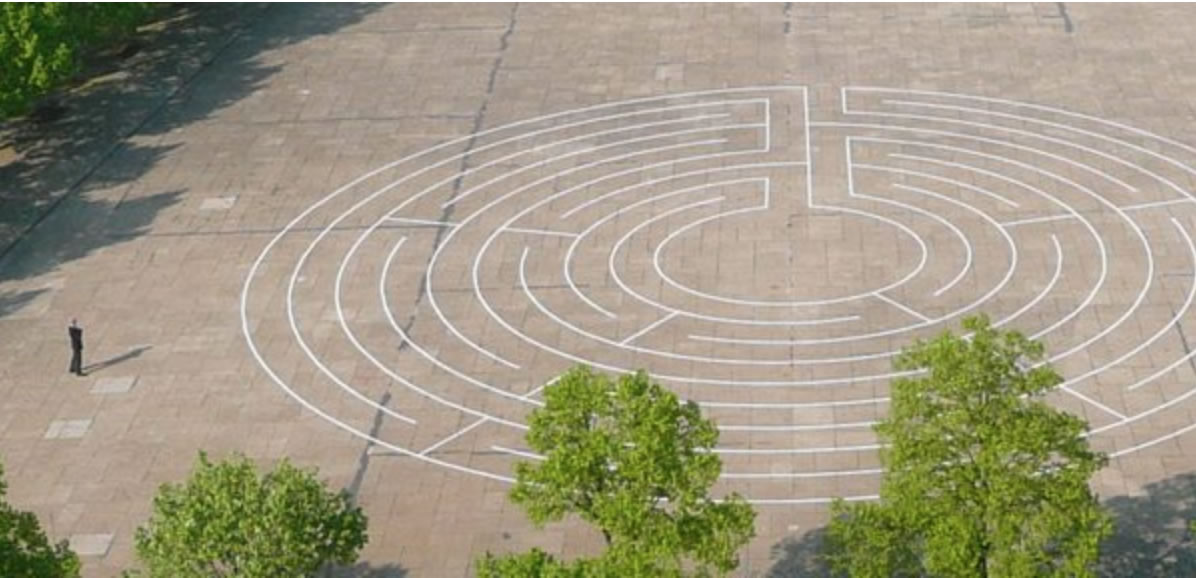 IN THE EXPLORATION OF THE DESIGN, PRINCIPLES OF EXPRESSION AND
THEIR TRANSLATION OF IDEAS, THERE ARE PATTERNS THAT EMERGE.
In the journey of the work, the act of designing—that is, the making of sensible signs that can be grasped by an audience, there is always an underlayment of deeper meanings.
In the efforts to create a visual story—an interpretation of an idea, message, enterprise or brand expression—most design thinkers would contemplate the meaning of the practice. It's a simple question that you likely ponder on your own: "what am I, as a designer, doing, really?"
As a designer— it's an ancient and far-reaching craft—translating ideas, making explanatory marks, mapping stories, drafting symbolic and alphabetic grouping to examine, explain and explore the close-in and farther worlds of experience. Visualizing life. And, to that, there are deeper layers of the design, what lies within its strategy and what lies beneath the tactics of its execution. What that means to any practitioner of design is that there is something more than the skin's articulation—what's on the surface—but beneath the strategy of design, there is more beyond the superficial grasp in the shaping of content.
It could be the allegory of the pathway, journey and observation, and that long-life-stride of designing could be a statement towards a transitioning to light, knowledge, insight, clarity. Which then, the com-merce index—would suggest the reveal of a product's inner character, those that hold the story of the brand and of the journey of their making. There is always a story that lies on the surface and there is another that lies further in. There's a story in a story. And a story in those stories, such is the mythic intention—"you know what you know, only now—but there is more to be held in the future of your learning."
"I had a dream about making something that was better for me, that could change my life—
and I made it."
Transformative visioning.
"I had made of skin treatment that made my skin feel more resilient, because I couldn't find something for myself—just for me. So I made it."
Activation in the concretion of the dream.
The dreamer is the whole dream and the maker makes her own realm.
Make something, and you—allegorically—make everything. That means, to my take, that the designer is the whole design, the maker is the makes-man of a wider realm, which is their closely-held world, as well as that farther out.
I think that I'm making design solutions for clients that actually make me, in my journey for a more deeply-felt life.
Mindful fulfilment.
And, as designers, you might make a mark that. in fact. speaks to a patterning that could have come from 1000s of years of earlier meditations and visual articulations—amazing.
Like a maze from 4000 years ago.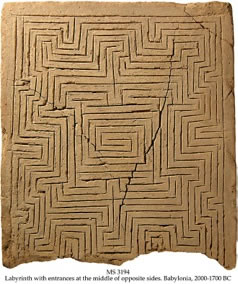 Or 2800 years ago [Knossos, Crete, 800B.C.E.]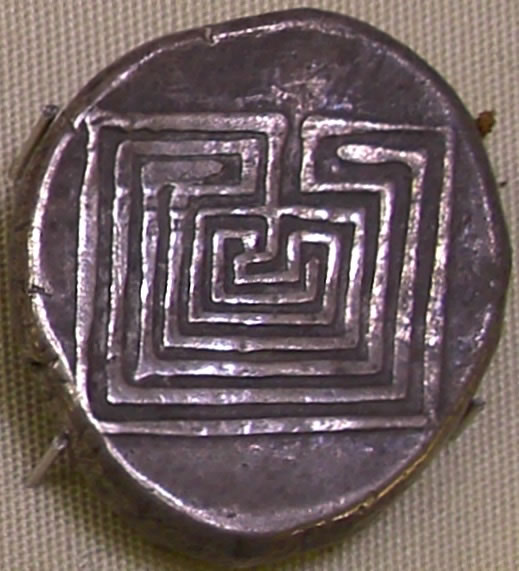 The labyrinth as a migratory symbol, a deep metaphor a deep metaphor of idea.
Design explorations, teaching and creativity—design thinking then, becomes design thinking now.
Other design amazements?
Symbols reveal themselves as transformative statements—marks, notches in a journey. They are turns of the pathway in the labyrinth of living.
As a teacher of drawing and calligraphy,
the idea of the mark—as in a mark-making—designing—is something more profound,
it's a magical and transformative event.
Draw a mark on a paper
and that plane changes,
draw a word and the meaning
of that plane changes.
It's defined in a new way.
I mix the two, marks and words, they intertwine—symbolic mark, word and image—this is, unto itself, labyrinthine in intention, they are markers in a journey.
Earlier, I was with my grandson,
we were drawing with chalk.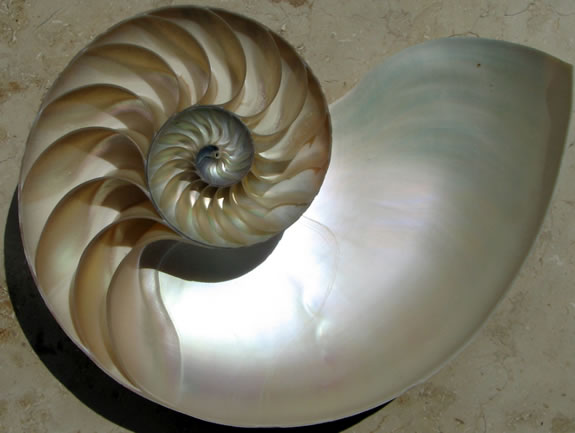 We talked about drawing circles.
And then about drawing snails and their shells.
I drew a spiral—which he called a shell.
In the ancient context, in a multiplicity of cultures, the spiral is that: path maker, the journey marker.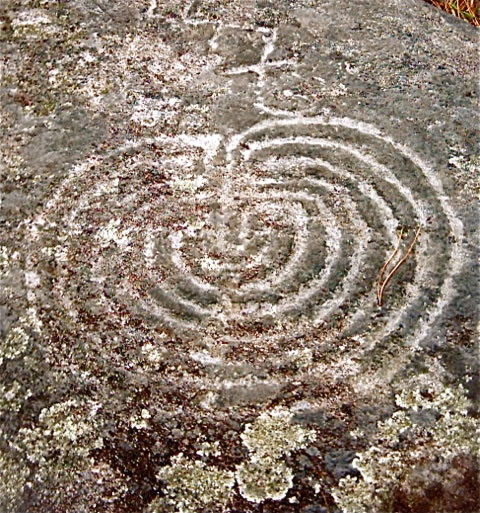 Words and spirals.
An Isaiah sigil: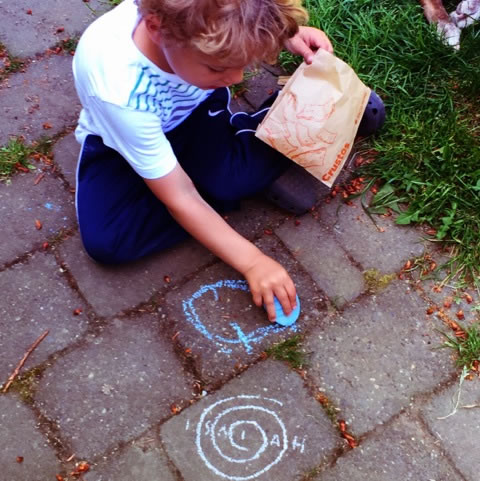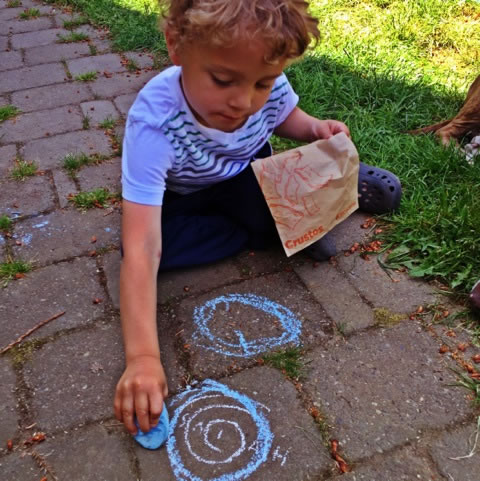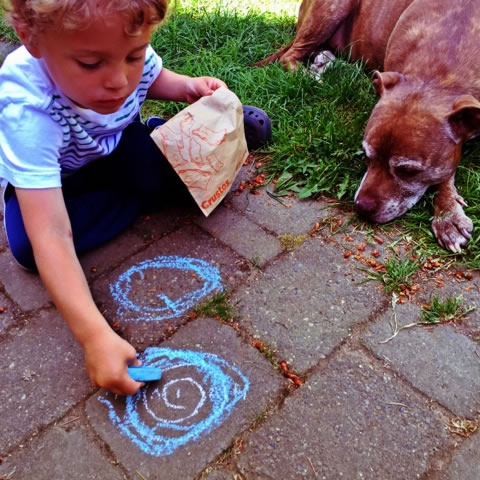 One drawing becomes another,
and another: spiraling-in, spiraling-out.
And that marking, like a simplified message, sees all the more in path-finding.
Like the meditation on the blade, the Labrys, the ancient double-headed ax—it's a maker, legend builder, journey marker. As in the illustration of the coin at the top of this blog, this device is from Knossos—ancestral home of one form of the labyrinth.
The digital labyrinth / finger follows pathway in a layered, unicursal maze—iPad rendering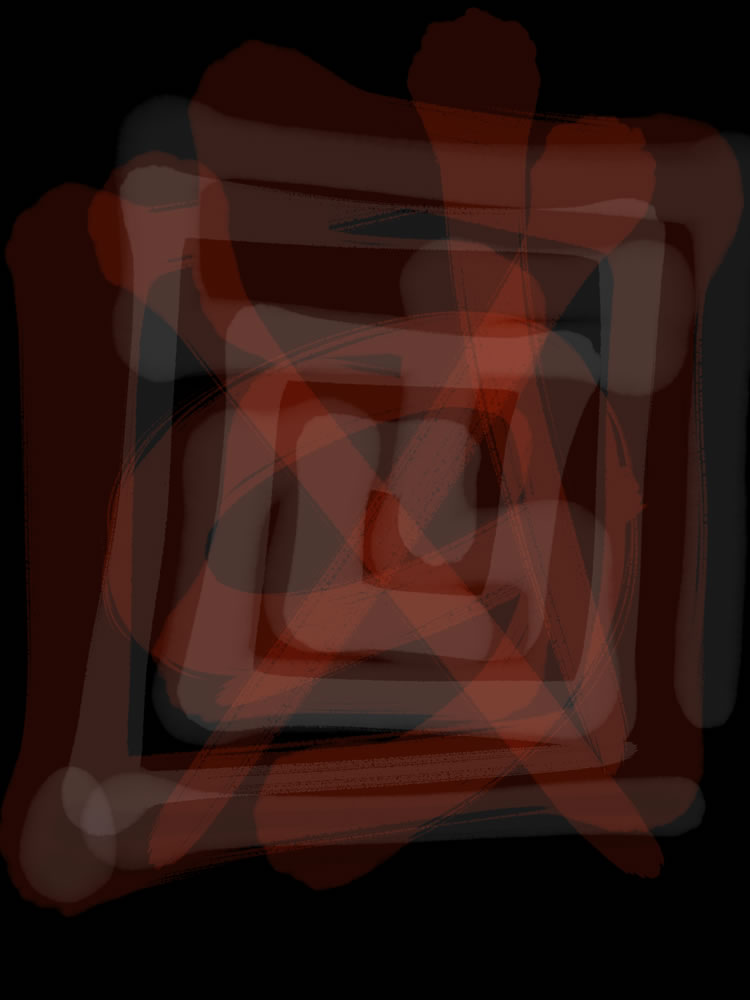 Our migration of symbolic thinking in the HUM patterning—its own concatenation.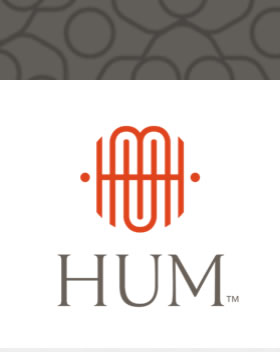 Or Sun's engineering solution, designed by a Sun scientist.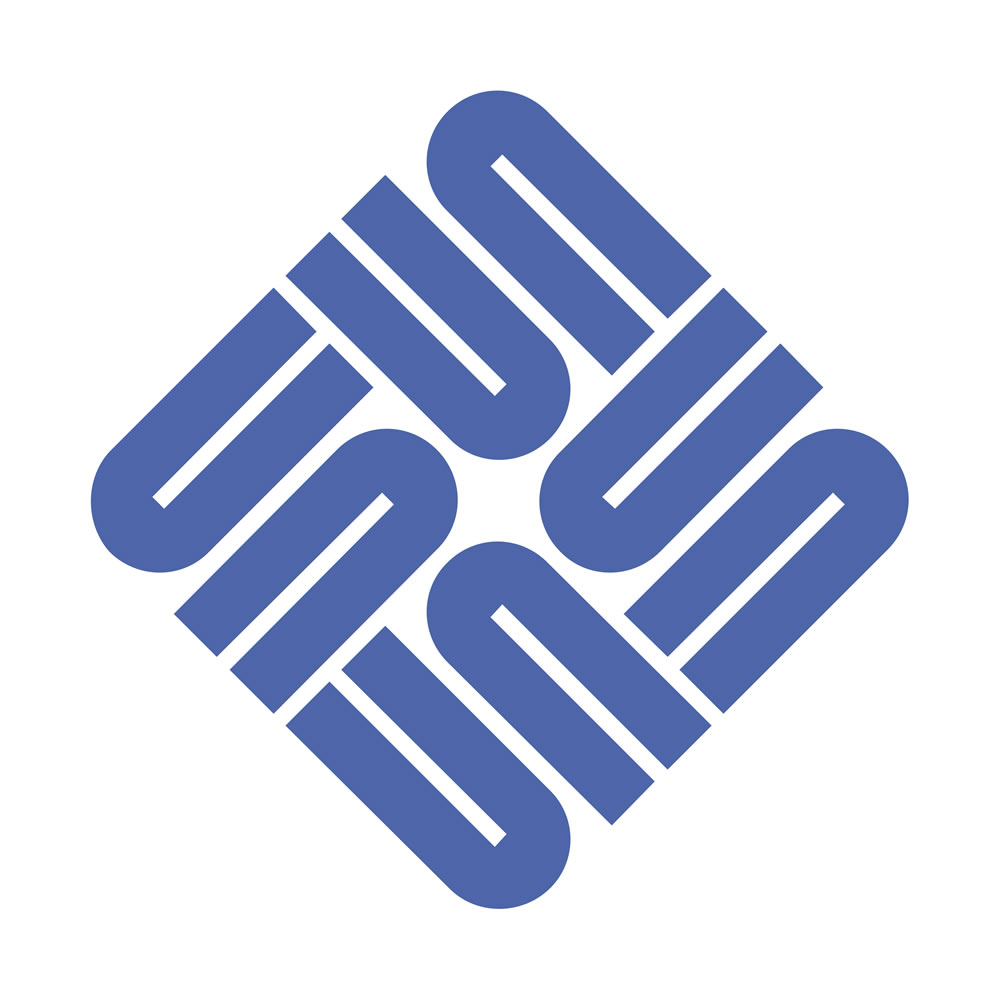 Or the study in evolution for Target, which as a sequence starts with a concept, that could be a bullseye ring, but too, as the path to the center, is—as well—the pathway, the labyrinthine way. The journeyer of the maze must find the center of the puzzle.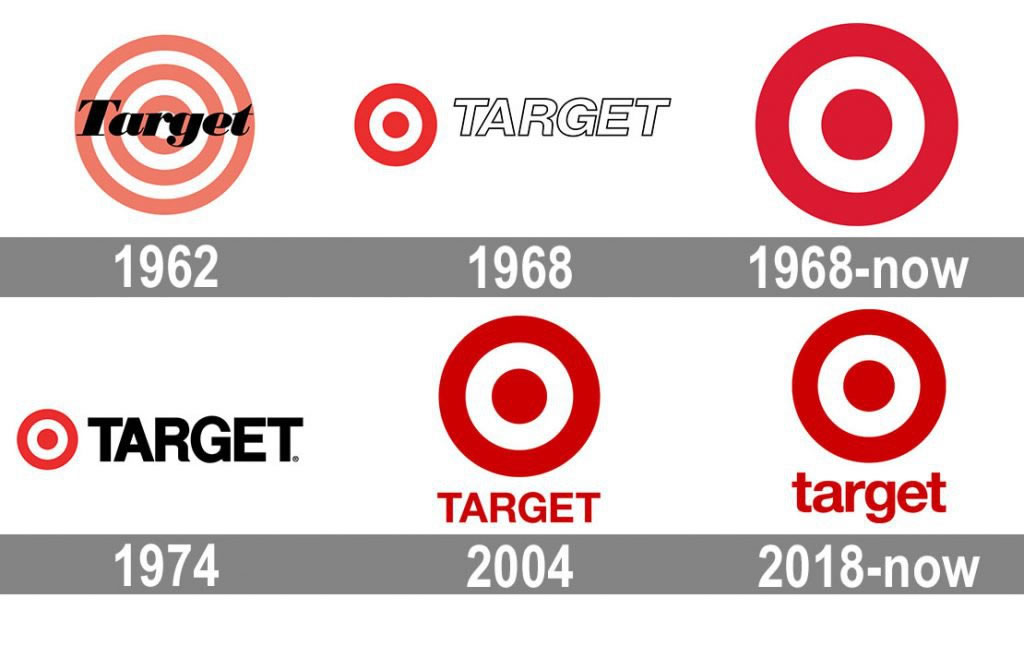 Christopher Nolan, who relishes the tiering of stories well-told in complex visuals and interactions—with and in the journey—from the known way to the unknown premise— finds evidence in his storytelling, as well as design to the illustration of these narratives.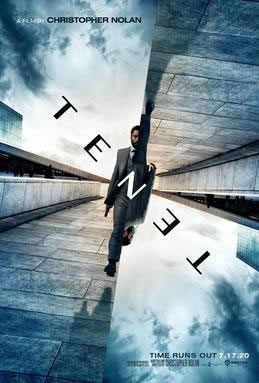 The layering of his stories,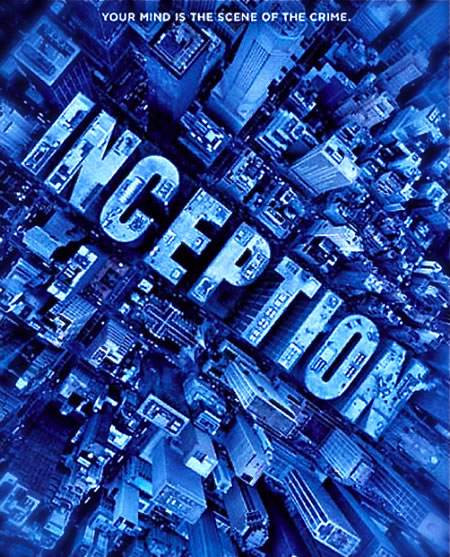 as well as the labyrinthine adventures found within.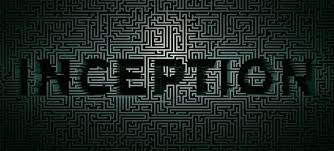 Or the mark of his production company: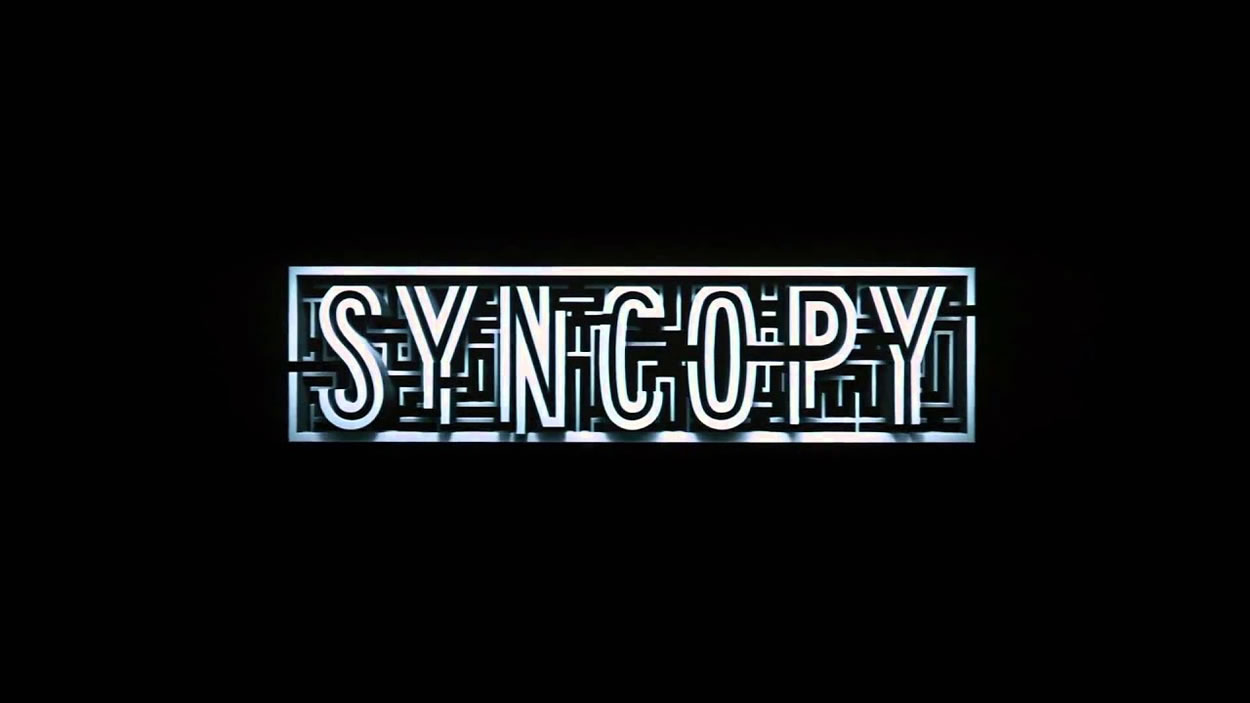 Legendary Pictures plays out this storied knot work.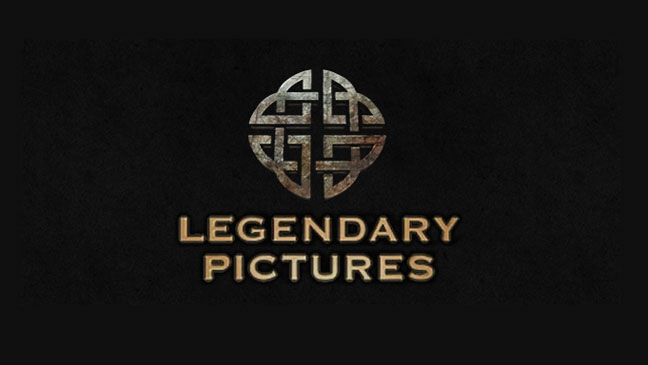 We have some observations on this symbolism—for Chris Nolan.
As well as the knot.
And the chain.
We know what we know
by virtue of where we have been,
and what we recall of that pathway.
As designers and creatives,
everything comes
from journey.
It's where we've been
and where we're going.
There are symbols that are laid before us,
and either we know how to read them,
or we pass them by, unseeing.
A symbol is founded on the premise of something that is thrown or cast together. Symbolum, in one of the later, Medieval implications of the word, is a statement of "creed, token, a mark—and backwards to the more ancient Greek interpretations,
symbolon—a watchword, a sign of inference—"a ticket, a permit, a license."
Symbole
In studying that marking—the sym-bol; it combines syn or sum—"together" and bole"bolt" as in ballistics, from the Greek verb, ballein, "to throw."
I think about that as lightning.
As in struck by lightning.
A sudden illumination.
In a manner, speaking of symbols and their migration, there is another relevant patterning: the notion of lightning is also an ancient rendering of a higher spiritual awakening. Illumination and new insight can be all shattering—"see it newly now, and everything changes."
The Lightning hammer
of Thor, the mölnir,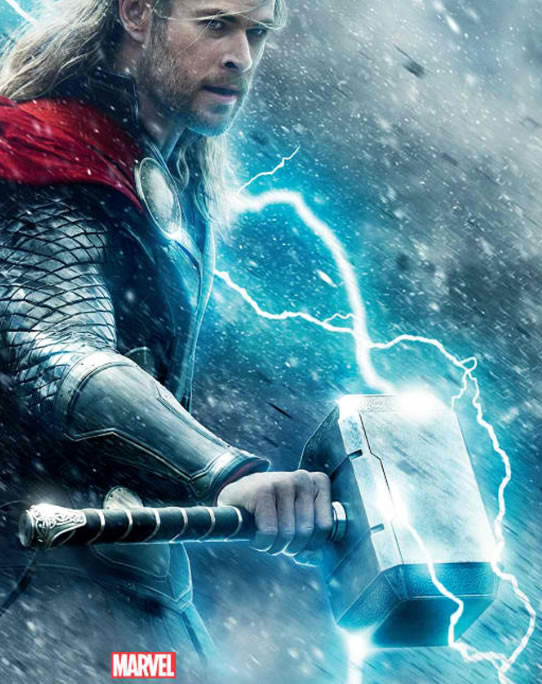 Marvel's rendering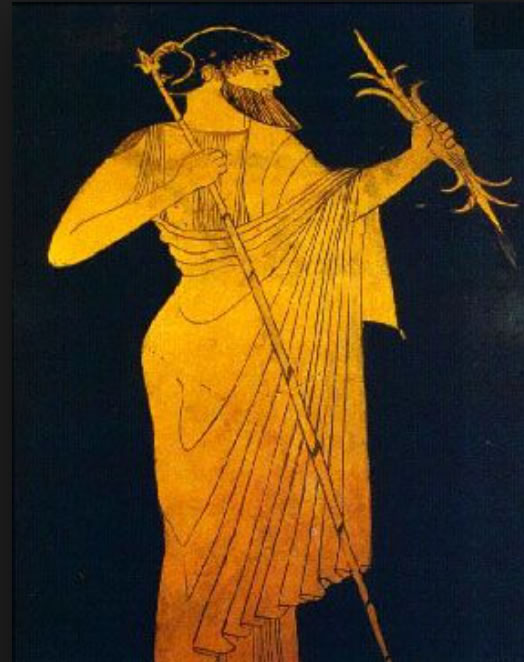 Zeus and Thunderbolt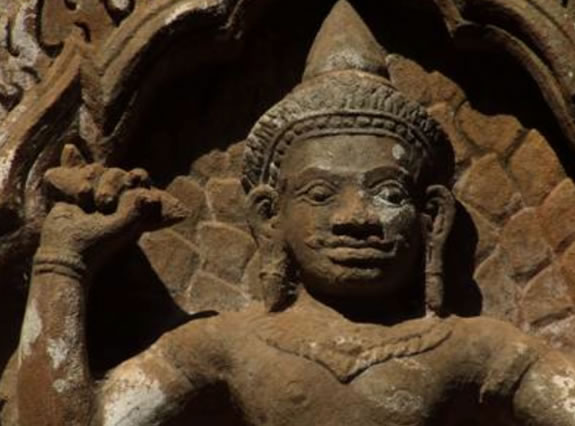 Indra and his thunderbolt: the Vajra
And to this migrational symbolic patterning, the Vajra—thunderbolt diamond cutter—also known as the Dorje of Tibetan Buddhism,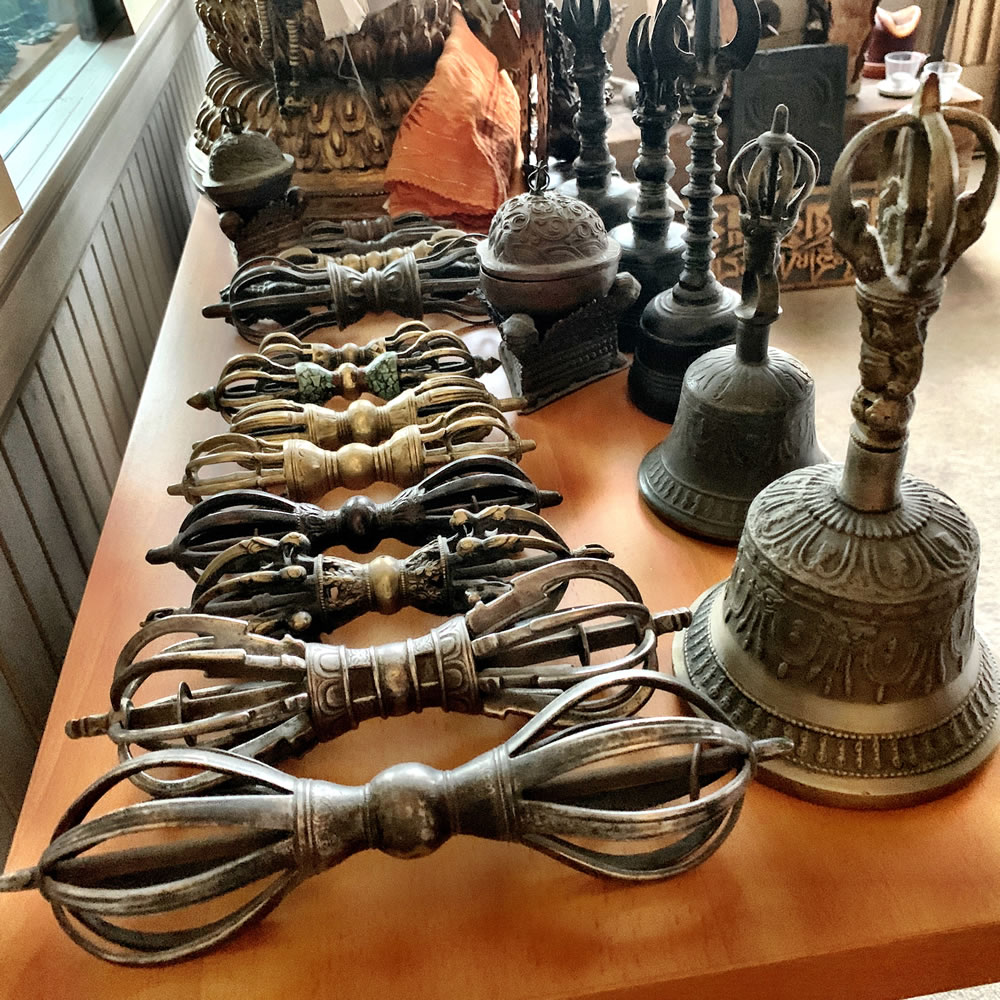 the thunder trident of Zeus are all symbols of vaporizing illumination—a striking, shatterer of a current perception for a new visioning. It clatters wakefulness, thundering blindingly brilliant insight towards the making of another reality.
One mark
says it all;
it's up to you to make it.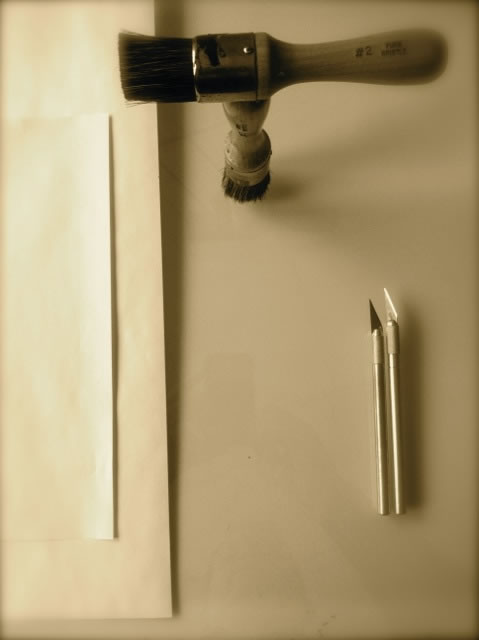 Marks, meaning-making.
A drawing, words,
symbologies
and
archetypes.
One mark says it all.
House Sigil—patterned for furniture.
Tim | On the Waterfront
GIRVINSTUDIOS
–––
BRANDSPIRIT AND THE FIRE OF IMAGINATION