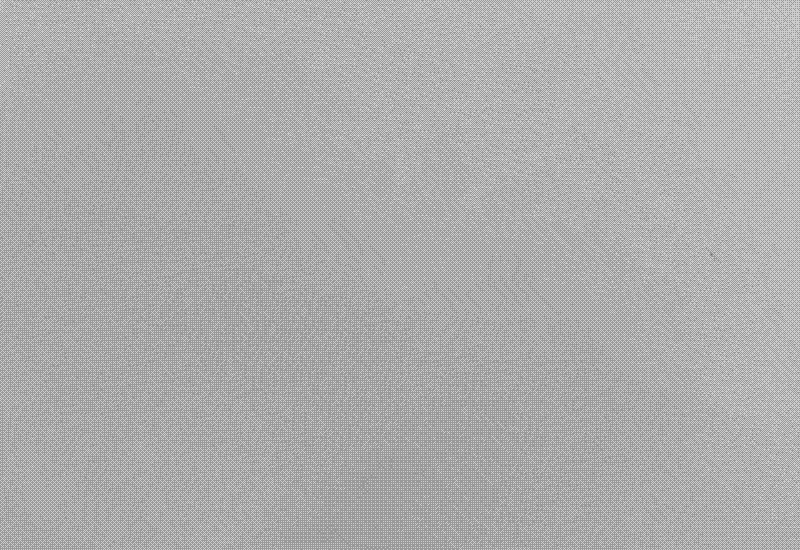 In the quest for finding the soulful intention of human-built enterprises—first there has to be an underpinning of knowledge about these brand systems and their architecture. Their seeds, their planting, the foliation and the nodality of their evolutions.
And finally, too, it's important to understand the structure of their relationships to humankind, those participants that dreamed them, and those that built them. Invariably, any brand experiencer—presuming the relationship is positive—will imbue their personal take on storytelling the brand; that embracement, could be unforgettable.
That goes like this, for example—
"I have a long history with Apple.
That's going back to working with Steve Jobs, directly, personally with him. Unlike others that worked at Apple, my relationship with Steve was specific to him; and his need to
look towards type design,
UX and user connection
to Mac hardware.

That is everyone's right: be | creative.
Think + live different.
What happened next was I was caught up in the Steve Jobs brimstone of visioning—that brought me into Macs, Newtons and finally NeXT. The story of the brand is my story-it's what my relationship is—now, held, 40 years later. I still remember. If I think about my own soul, my own psychic space, I think about what it could be, made better with tools that allow curiosity, exploration and renewed visualization. And, more particularly—the calligraphy that's at the header of this blog is the best-up exemplar. It was precisely this work that emboldened me to introduce myself to Steve at an event he was speaking at:
'The Stanford Conference On Design.'"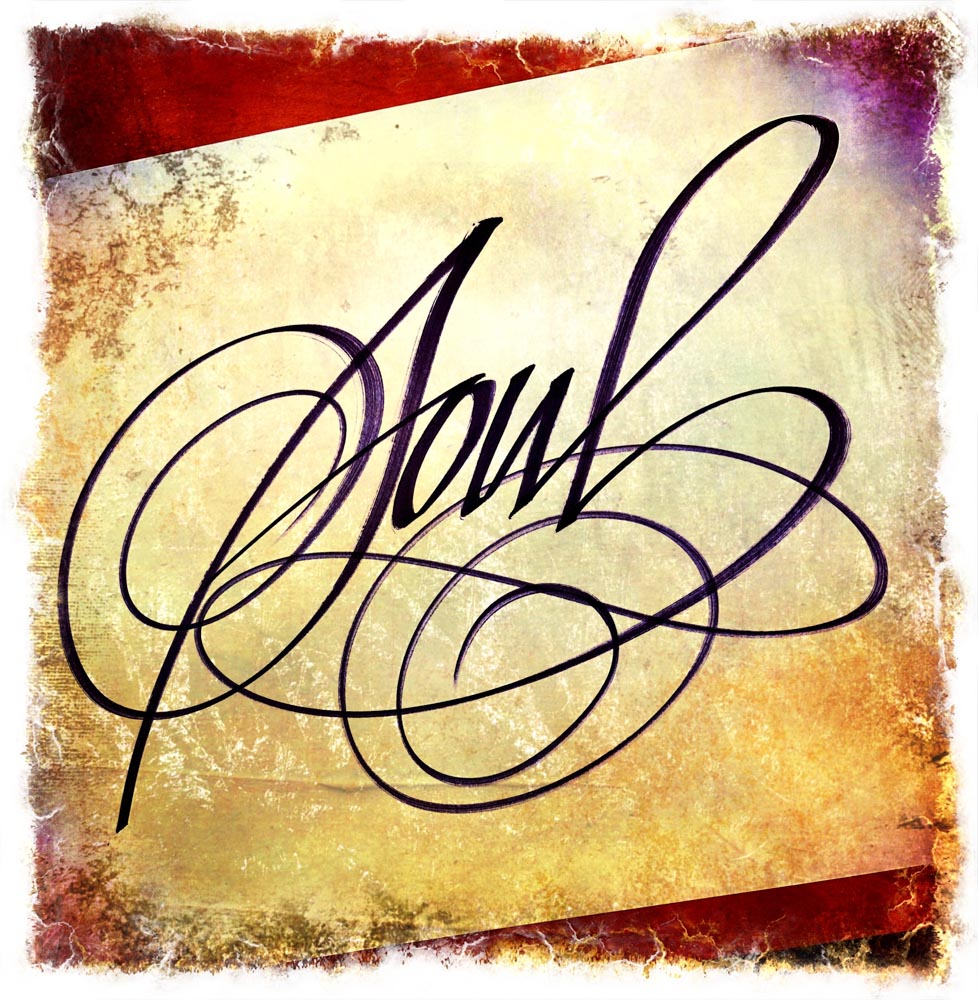 Back to soul and
a couple of other words.
First—soul.
It's been suggested by many that the idea of "soul" and a bridge to brand or enterprise is a ridiculous presumption. "Brands can't have soul." My premise is this: given the deep commitment brand developers have in the origination of their brand ideals—the spirit, sweat, deeply psychic dreamstate of their ideation, invention, nurturing and deployment—this becomes something far more than a mere enterprise. There is a deeper metaphor, persona, attributes, brand storytelling and founder intertwinement. The etymology of soul walks back to ancient seed sounds for "sea" and "journey" and in our workshops, that's what we're looking for the deep emotionality of experience—"what's this feel like, why does it feel this way, and what should we be expressing to align our ideals and this journey that we're inviting participants on?"
Two, there's intention.
That's another ancient word that syncs up with tendon, tendency, tenure—all reaching back to it's Latin origination as intendare, which is to "stretch, reach out."
A third word,
similarly ancient—mission; think of the 5000 year old proto [IE] seed of *m[e]ith, which becomes the later Latin mittere, to "send forth, exchange, share."
In that, there are attributes that reach into the heart of the maker and their efforts to build this out as an experience potential for their community.
You might ask—
"really, what brands have this type of soulful depth—
what have you done that could speak to
that idea—soul brands?"
Siren Song—
a holistic evincement of soulfulness, the Brown's dreamed an impassioned vision that speaks to the legacy of their technology marketing expertise, but coupled with an empowered skill as
winemakers and culinary artisans.
Heifer Foundation—
a long-running legacy of giving to, and empowering disadvantaged people
for a new lever in controlling their futures.
The soulful enterprise finds
its visualization and message
in other GIRVIN relationships, like:
Julie Campbell,
Bruce Nordstrom,
Richard Gere,
Scott Oki,
Trish May + Athena Water,
David Fincher,
Eric O'Toole and Zach Martin—a bike that's
a deeper philosophical journey for a brandmaker—"hey you! get out there, find your path, ride your road."
And Clint Eastwood.
And Steve, as I noted above.
All of these people I've worked for, personally, in listening to their stories, their visioning, the dreams of their enterprises going forward—spread, outwardly, to the world. Each of these leaders have led brand-expressive enterprises that reach into the soul, their souls, as makers–and outwardly purport a soulful brand expression to be progressively shared with multitudes.
I think that we, as brand strategists and designers, are always looking into the soul, the deeper tiers, the light of the storytelling within:
the psychic space of a brand—
which is, of course, all about fire.
That's what's unforgettable, right?
And our relationship to time is always about memory.
It's about what we remember,
and what we never forget.
Looking forward.
Onwards with the journey
Tim Girvin | Principal, Founder and Chief Creative Officer
GIRVIN | Strategic Branding & Design
GIRVIN + OSEAN
Follow Us:
Facebook LinkedIn Instagram Behance